We offer a varied and inspiring programme of activities for schools to experience with us, tailored to various ages. Schools are requested to book in advance for educational activities on Mondays, Thursdays and Fridays.
Tours of the permanent collection and curated exhibitions are led by members of the education team. Tours are offered on Mondays, Thursdays and Fridays. Please book using the online booking form below.
Combined Tour and Practical Workshop
Themed educational tours are followed by a practical art-making workshop and are offered to primary and high schools. The tours are tailored to focus on a particular theme, artist or exhibition that will inform the practical activity that follows. These sessions run from 10 a.m. to 1 p.m.
Themed workshops currently offered are:
Inspiring Spaces
3D paper construction
Inspired by the architecture of the Zeitz MOCAA building
Grades 4 – 9
Superhero C-Stunners
3D mixed media construction
Inspired by Cyrus Kabiru's C-Stunner series
Grades 4 – 9
Piece by Piece
Mixed Media Collage
Inspired by El Anatsui's sculptural wall hangings in the museum
Grades 7 – 10
The Place Where I Live
Mixed media painting and drawing
Inspired by the exhibition Five Bhobh – Painting at the End of an Era
Grades 4 – 9
Please provide details in the booking form below including requested date and time, the number of participants, and a brief description of your educational activity.
Customised workshops
Workshops can also be designed according to the need or request of groups. Workshops, both practical and theoretical are designed to focus on the building, specific exhibition themes, visual art techniques or specific artists. These workshops can be aligned to the required topics in the Creative Arts CAPS School Curriculum or the CAPS Visual Culture Studies and Design in Context topics.
Artist-led workshops for school groups
These workshops focus on any technique or thematic relating to a particular exhibition in the museum. The workshops could also be offered by an artist represented in the museum's Permanent Collection or a visiting artist. These workshops take place different dates throughout the year.
Schools exhibition in the CFAE space
Inspired by your engagement with the artworks in the Zeitz MOCAA Permanent Collection or artworks in the temporary exhibitions with your learners, schools are invited to display their learners' art projects in classroom 2 of the Centre for Art Education. Contact us through the education e-mail address if you would like your children's work to be exhibited at the museum. Works can be exhibited for up to one month in the Centre for Art Education. A brief description of the project and information about your school must be displayed alongside the work.
Tertiary
We customise tours of or Permanent and Temporary Exhibitions for tertiary groups. Our classroom spaces can be used for tutorial or workshop purposes. Tours can be booked to take place on Mondays, Thursdays and Fridays.
Teacher Training
We offer teacher training the visual arts in collaboration with the Western Cape Education Department and NGOs.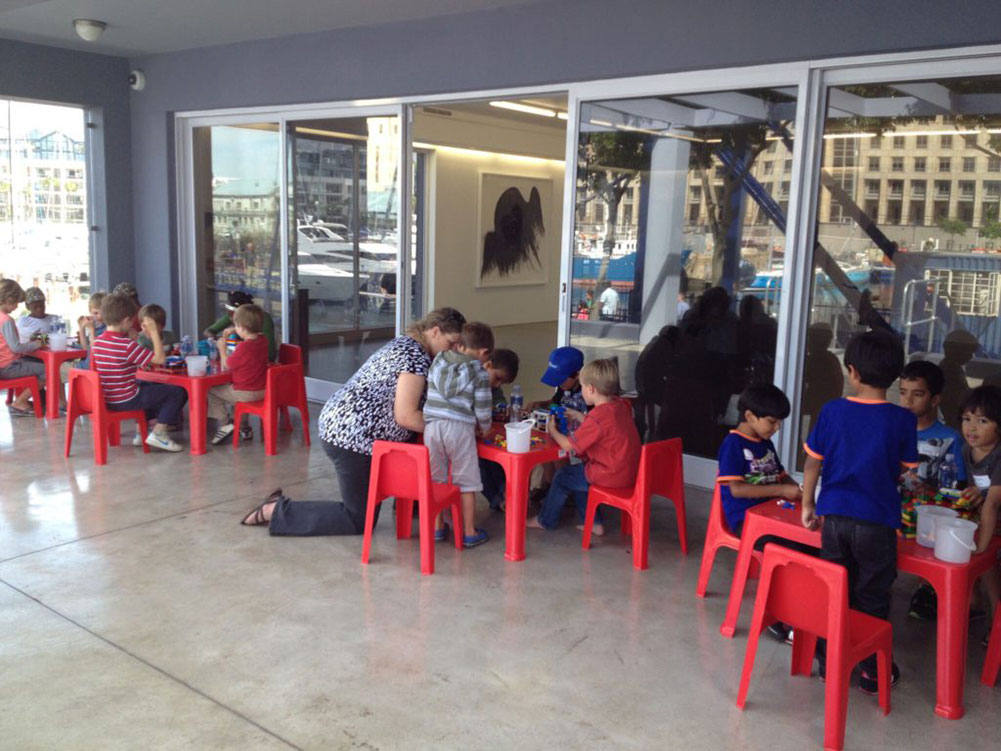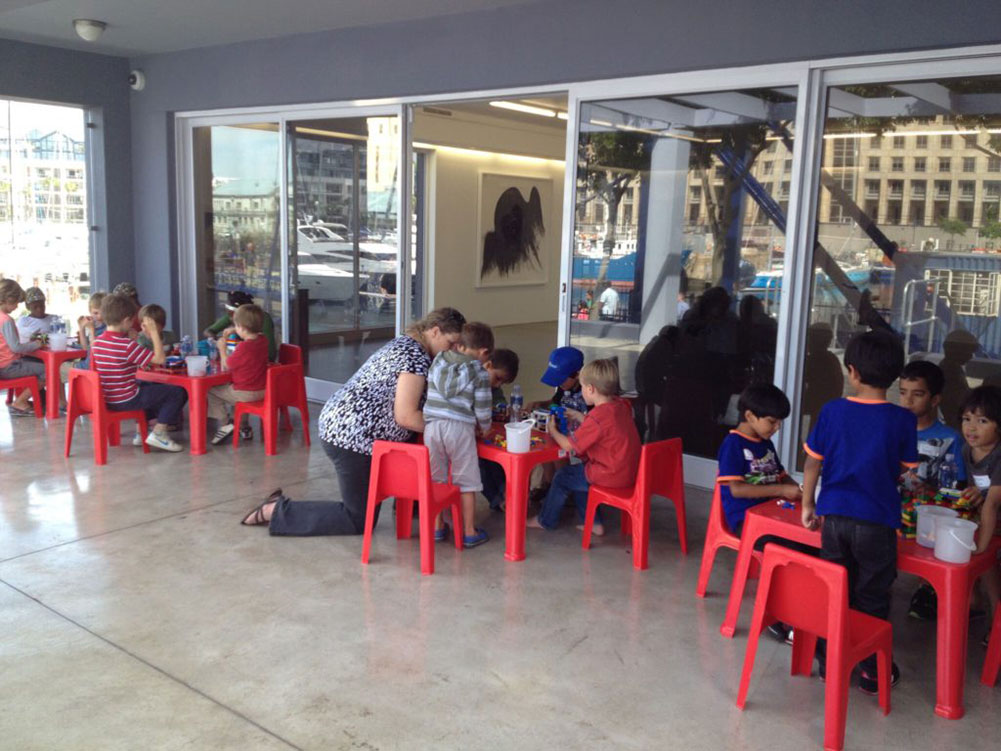 Education
The Centre for Education (CFAE) is a dedicated team of education specialists that develop, design, host and implement meaningful programmes that engage with the collection and exhibitions.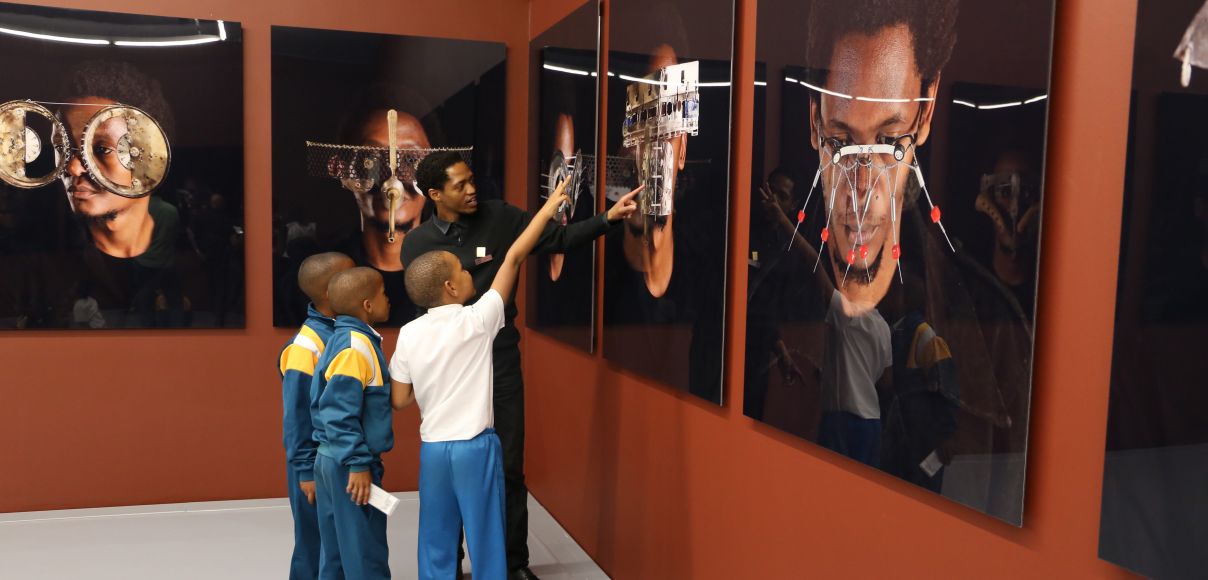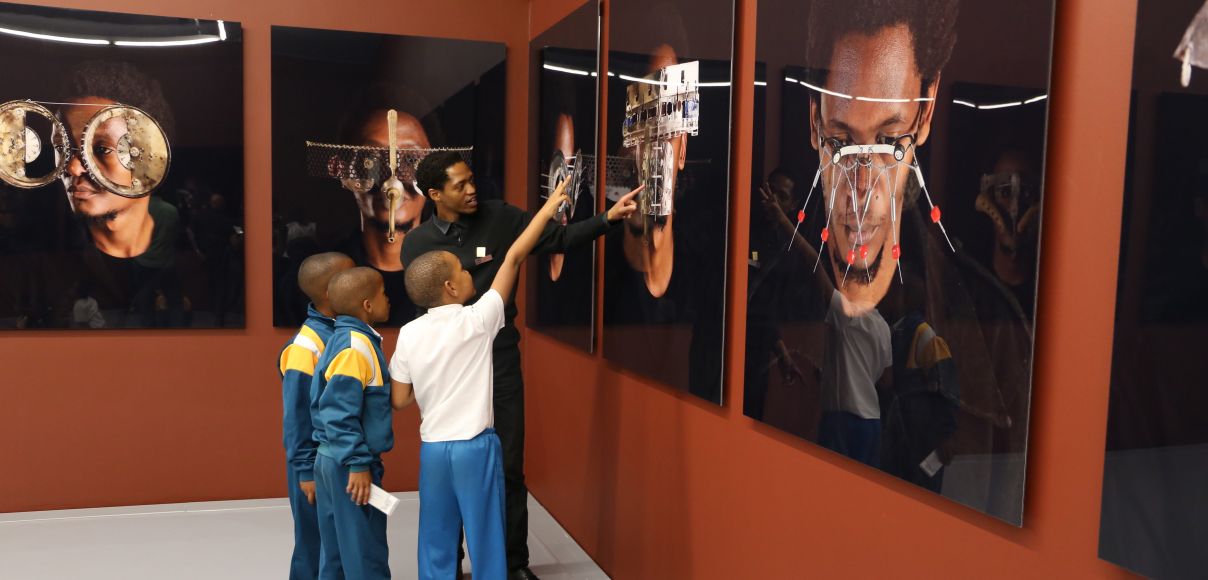 Experience
Bring your young artists-in-residence for our December holiday workshops. Our art educators will guide your little ones through making artworks such as fabric paintings and pop-up books.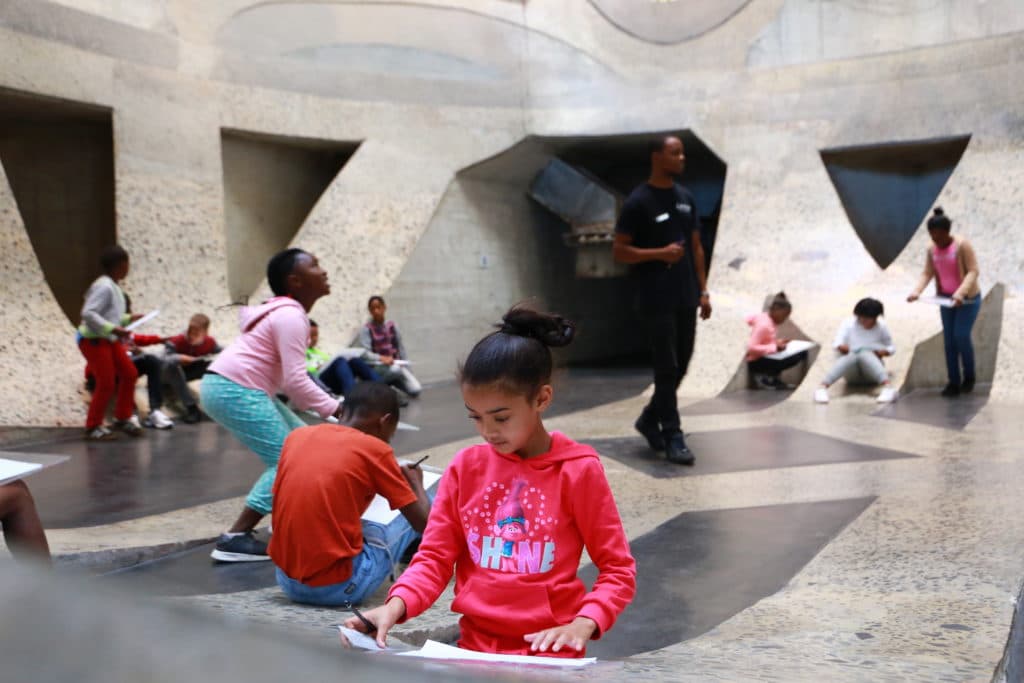 Collaborate
Lalela provides educational arts for youth-at-risk to spark creative thinking and awaken an entrepreneurial spirit. Ignite imagination and teach children how to map and manifest their dreams and goals.