Children's Holiday Programmes
Bring your young artists-in-residence for our December holiday workshops. Book your spot here.
Our art educators will guide your little ones through making artworks such as fabric paintings and pop-up books.
This year's programme also includes a performance by Pedro the Music Man and a session with artist Senzeni Marasela whose exhibition, Waiting for Gebane, is opening at the museum.
The workshops run from 10 to 19 December during museum hours.
Entry for under 18s is free and all workshops are free.
Children must be accompanied by an adult. Museum admission is R210 per adult or annual membership starting at R290. Purchase your admission ticket or membership here.
WHAT'S INSIDE…? POP-UP 3-D CONSTRUCTION
10 December 2020
Inspired by well-loved and new stories, children will explore the joy of creating their own totems and pop-up books.
10am – 12pm
For ages 6 to 8yrs
2pm – 4pm
For ages 9 to 12yrs
Fabulous Fabrics
11 December 2020
Taking from the San story of the Blanket of the Sun, children will use printing techniques to paint patterned designs on cloth.
10am – 12pm
For ages 6 to 8yrs
2pm – 4pm
For ages 9 to 12yrs
The magic of music and stories
12 December 2020
Bring the whole family for a morning of music and storytelling with the renowned Pedro the Music Man. An engaging storyteller, Pedro uses African musical instruments to bring to life tales filled with humour and adventure.
10am – 12pm
For ages 3 to 12yrs
Pure Painting Pleasure
17 December 2020
Inspired by Home Is Where The Art Is, children will choose from the exhibition's Outside and Garden themes to work on their paintings. Working in acrylics and/or water-based painting mediums, they will explore the possibilities and magic of colour mixing and mark-making. Painting surfaces will be provided for children to express their ideas.
10am – 12pm
For ages 6 to 8yrs
2pm – 4pm
For ages 9 to 12yrs
DREAM BOXES – CRAZY COLOUR, CONSTRUCTION AND COLLAGE
18 December 2020
In these sessions, children will make a dream gift box to store their treasured possessions. Designs will borrow from artist Jody Paulsen who works with felt to create colourful collage tapestries.
10am – 12pm
For ages 6 to 8yrs
2pm – 4pm
For ages 9 to 12yrs
MAKING DOLLS AND SUPERHEROES WITH SENZENI MARASELA
19 December 2020
Artist Senzeni Marasela drops by for a special workshop. Children will get to make dolls of their favourite characters and learn how to do embroidery in the style of the artist.
10am – 12pm
For ages 6 to 8yrs
2pm – 4pm
For ages 9 to 12yrs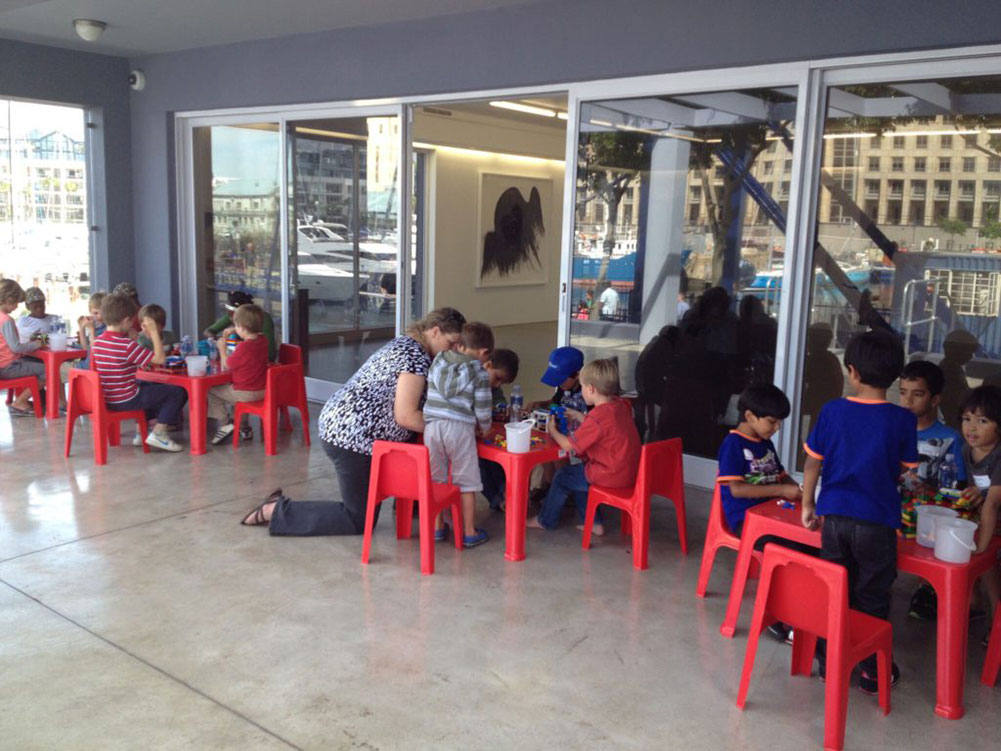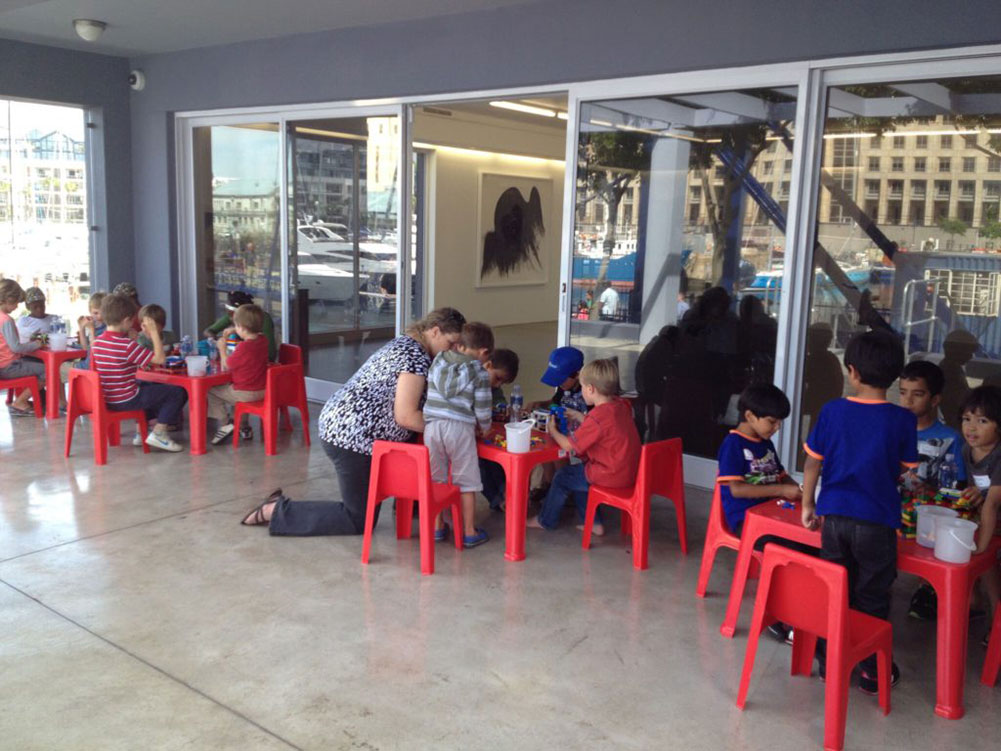 Education
The Centre for Education (CFAE) is a dedicated team of education specialists that develop, design, host and implement meaningful programmes that engage with the collection and exhibitions.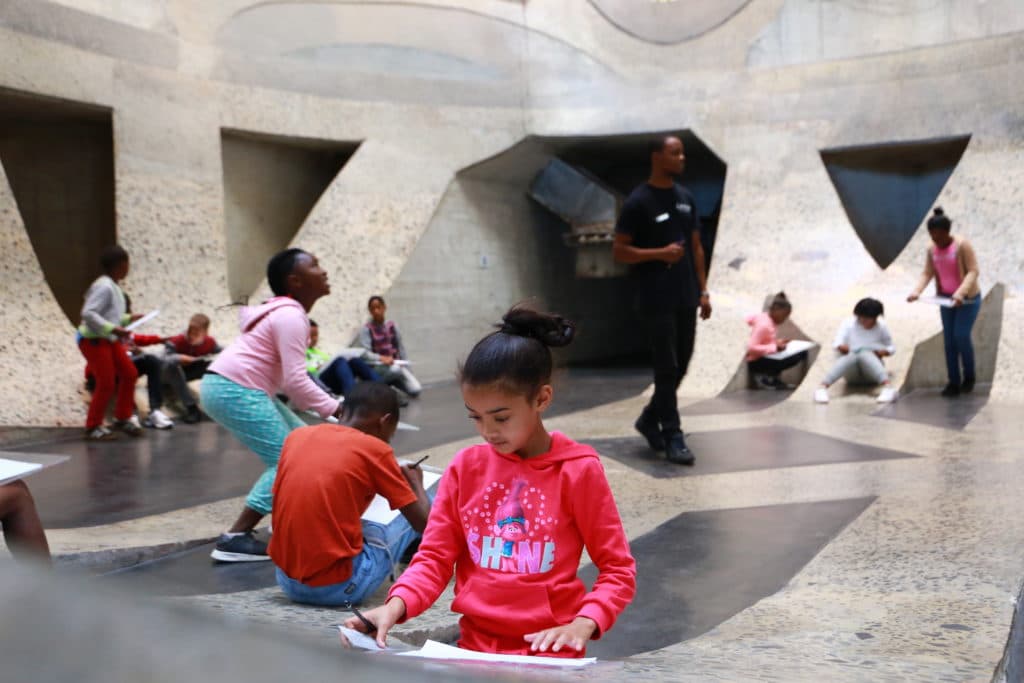 Collaborate
Lalela provides educational arts for youth-at-risk to spark creative thinking and awaken an entrepreneurial spirit. Ignite imagination and teach children how to map and manifest their dreams and goals.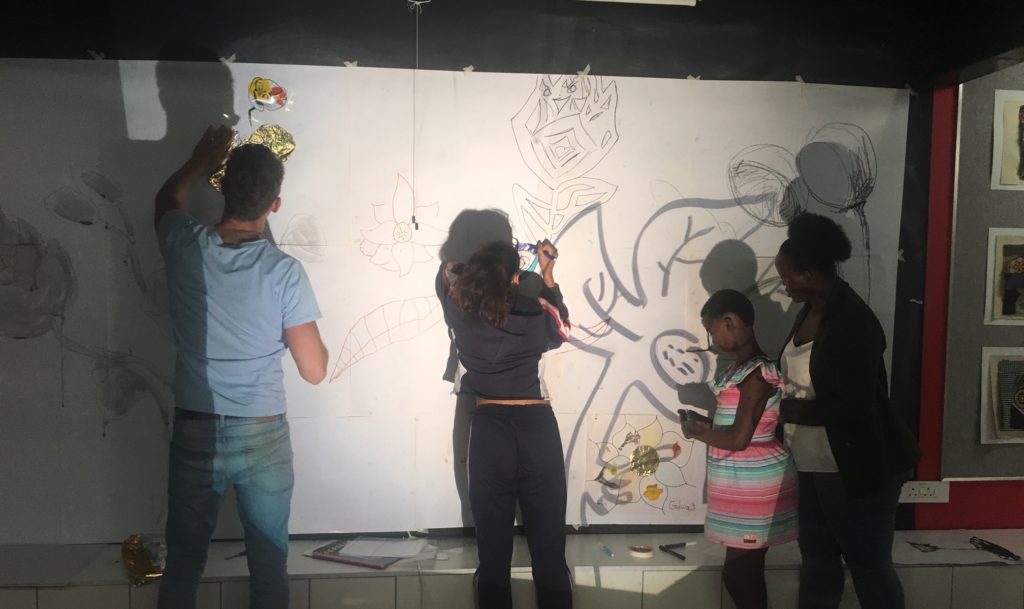 Learn
We offer a varied and inspiring programme of activities for schools to experience with us, tailored to various ages. Tours of the permanent collection and curated exhibitions are led by members of the education team.