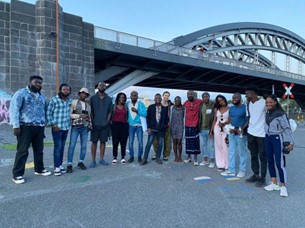 blaxTARLINES KUMASI 
blaxTARLINES KUMASI is an experimental incubator of contemporary art and a sharing community. It has a lineage of radical art and community projects dating back to the 1990s. It is responsible for demystifying art from classical and pre-1960s European modernist predeterminations in Ghana's foremost art college in KNUST, Kumasi.
Formalised in 2015, blaxTARLINES functions as a trans-generational and trans-cultural community operating on a generative model and affirmative politics. These operations are tactical responses to crisis points such as the general lack of public funding for contemporary art practice in the region. blaxTARLINES has implemented a broad set of initiatives toward the growth and sustenance of criticality in art practice in Ghana and beyond by building hard and soft infrastructure including co-developing cultural platforms, curricula, residencies, social networks, studios and public-access art spaces. Through parenting and mentoring of start-up art incubators, the coalition builds upon and opens up avenues for artistic and critical exploration, while probing and deepening modes and bases of knowledge hinged on the universalist principle of pre-emptive equality.
The community's projects explore the interfaces between the non-human, inhuman, human and post-human. blaxTARLINES KUMASI is affiliated with a growing number of schools, institutions, museums and art professionals across five continents, among them the Foundation for Contemporary Art (FCA)–Ghana; SCCA Tamale; University of Nigeria, Nsukka; CCA Lagos, Gudskul, Jakarta; HFBK Hamburg; Städelschule Frankfurt; SAVVY Contemporary, Berlin; and ENSBA Paris. The roster of art professionals in the network includes El Anatsui, Sam Durant, Touria El Glaoui, Helen Legg, Susan May, Phillippe Pirotte and Willem de Rooij who have had art talks and programmes with students in Kumasi and elsewhere.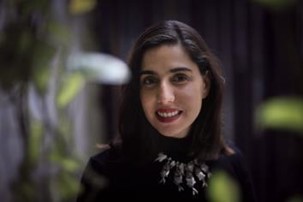 Diana Campbell
Dianna Campbell is the Founding Artistic Director of the Samdani Art Foundation and Chief Curator of the Dhaka Art Summit, the foremost research and exhibition platform for art in South Asia and the world's highest daily visited contemporary art exhibition. She has been building the Samdani collection and developing Srihatta, an art centre and sculpture park that will soon be the foundation's permanent home, commissioning site-specific installations while developing the foundation's education and public programmes. Campbell was the co-curator of Desert X 2023, a site-specific contemporary art exhibition held in the Coachella Valley, California in March 2023. She was curator of Frieze Projects in London (2018–2019) and the Founding Artistic Director of Bellas Artes Projects in the Philippines (2016–2018). Educated at Princeton, she has been living and working across Asia since 2010 and splits her time between Brussels and Dhaka.
Photo credit: Pablo Bartholomew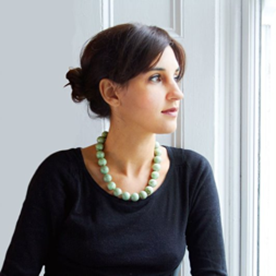 Nadia Davids
Nadia Davids is a South African writer, theatre-maker and scholar whose critical and creative work is informed by a focus on performances of memory, District Six and Cape Town's post-apartheid archives. Her plays At Her Feet, Cissie, What Remains and Hold Still have been staged locally and internationally and have won various awards, including the Olive Schreiner Award for Drama (2022), and two Fleur de Cap Theatre Awards for Best New South African Script (2018 and 2023). 
Nadia's debut novel An Imperfect Blessing was shortlisted for the Pan-African Etisalat Prize for Literature and her short stories and essays have appeared in The American Scholar, The Los Angeles Review of Books and Astra Magazine.
She holds a PhD in Drama from the University of Cape Town and, as an AW Mellon Fellow, has been a visiting scholar/artist at the University of California, Berkeley and New York University. Between 2009 and 2016 Davids lectured at Queen Mary University of London where she was awarded the Philip Leverhulme Award for her research. She held an Associate Professorship at the University of Cape Town's Department of English Literary Studies between 2018 and 2022. In 2017 she was appointed President of PEN South Africa. She hosted the first five seasons of PEN SA's The Empty Chair, an acclaimed podcast that holds conversations between writers and activists about literature, freedom of expression and social justice.
Photo credit: John Gutierrez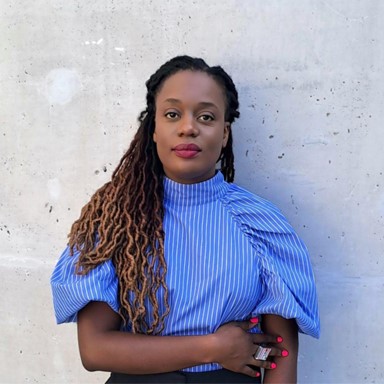 Tandazani Dhlakama 
Tandazani Dhlakama is a Curator at Zeitz MOCAA. She holds a Bachelor of Arts from St Lawrence University in the United States and an MA from the University of Leeds in the United Kingdom, and has more than 15 years of experience in the art industry, working mainly in South Africa and Zimbabwe. 
At Zeitz MOCAA, Dhlakama has facilitated the development and launch of the Zeitz MOCAA & University of the Western Cape (UWC) Museum Fellowship Programme; co-curated the landmark exhibition When We See Us: A Century of Black Figuration in Painting (2022); collaborated on Shooting Down Babylon (2022), a retrospective of the works of South African artist Tracey Rose; and curated Five Bhobh: Painting at the End of an Era (2018), amongst others. She has also contributed editorially to the major publications that accompanied these exhibitions.
Dhlakama has worked for well-recognised organisations such as the National Gallery of Zimbabwe and Tsoko Gallery, both located in Harare; El Espacio 23 in Miami, United States; and the 13th Rencontres de Bamako – African Biennale of Photography in Bamako, Mali. At Bamako Encounters, she worked on several exhibitions, including co-curating Maa ka Maaya ka ca a yere kono—On Multiplicity, Difference, Becoming and Heritage (2022) and curating Witness: Afro Perspectives from the Jorge M. Pérez Collection (2020), Dis(colour)ed Margins (2017), Beyond the Body (2016) and ZimbabweIN Design (2014 and 2017).
In addition to her editorial contributions to the exhibition publications at Zeitz MOCAA, her writing appears in the artist monographs of Georgina Maxim and Wallen Mapondera, in publications such as Audacious Art Practices: Situating the Contemporary Arts of Africa; Plasticity of the Planet: On Environmental Challenge for Art and Its Institutions and on MOMA's Post: Notes on Art In A Global Context; TSA Collector's Series: Artists & Cities; Africanah: Arena for Contemporary African, African American and Caribbean Art, and ArtLife Magazine, to name a few. 
Dhlakama serves as a member of the NESR Foundation Artistic Committee in Luanda, Angola.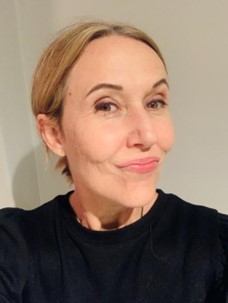 Alexandra Dodd
Alexandra Dodd is a writer and editor whose work takes shape at the interface between visual, literary and archival cultures. She holds a Master of Arts from Concordia University, Montreal, Canada and a PhD in Literature from the University of Cape Town. She completed a Postdoctoral Fellowship in the National Research Foundation SARChI (South African Research Chair Initiative) in Social Change at the University of Fort Hare (2019–2021). As a writer, she has contributed texts to numerous art books, and is the author of David Goldblatt: The Last Interview (Steidl, 2019). As an editor, she specialises in genre-crossing books with an essayistic, social-documentary heft exploring themes like embodiment, memoir and the retrieval of lost histories. She is the editor of We the People: Insights of an Activist Judge (Wits Press, 2016) as well as numerous novels, and co-editor of Home Is Where the Art Is: Art Owned and Made by the People of Cape Town (Zeitz MOCAA, 2021) and Relocations: Reading Culture in South Africa (UCT Press, 2016).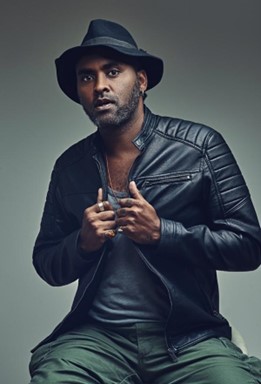 Abdul Dube  
South-African born graphic recorder/facilitator Abdul Dube is a creator, a visual practitioner and an enthusiast in everything that comes to art, creativity and self-expression. He is based in Aarhus, Denmark, where, for the past 16 years, he has been actively learning and teaching the communicative practice called visual recording and facilitation. Collaboration is at the foreground of his work. Dube co-hosts the Aarhus art book and zine festival, with a zine reading room with his ever-growing archive. He has two ongoing photographic/zine projects, Queershotz and 9 shot zine. He is a zinester and regularly hosts zine workshops in and around Europe. His most recent co-curatorial work was with Flux Factory in New York, for a show called Wicket Leeks. His art and work speak to the duality of living in Europe and still having a big part of himself in Africa. 
Photo credit: Audley Thomas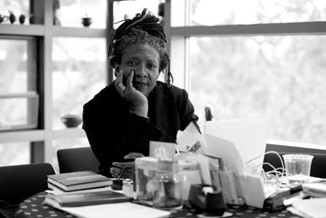 Frieda Ekotto
Frieda Ekotto is Lorna Goodison Collegiate Professor of Afroamerican and African Studies, Comparative Literature and Francophone Studies at the University of Michigan. Her early work involves an interdisciplinary exploration of the interactions among philosophy, law, literature and African cinema. She is the author of 11 books, and numerous book chapters as well as articles in prestigious literary journals. She is currently working on LGBTQ+ issues, with an emphasis on West African cultures within Africa as well as in Europe and the Americas. She received the Nicolàs Guillèn Prize for Philosophical Literature in 2014, and in 2015 she was awarded the Benezet Award for excellence in her field. In 2016, she was awarded the John H D'Arms Faculty for Distinguished Graduate Mentoring in the Humanities at the University of Michigan, Ann Arbor. In 2018, she was awarded an Honorary Degree at Colorado College.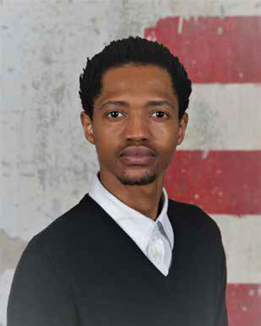 Sakhisizwe Gcina
Sakhisizwe Gcina was born and raised in Queenstown, South Africa. He was a Project Content Coordinator at Zeitz MOCAA until mid-2021. Gcina works within the context of a multidisciplinary space for experimental curatorial practice and research which explores under-represented topics and social issues within a contemporary art museum. He curated Zanele Muholi Faces and Phases and Somnyama Ngonyama/Hail the Dark Lioness; LGBTQI+ Banele Khoza; and Owanto: One Thousand Voices among other projects at the Museum. 
Gcina obtained a Bachelor of Arts (BA) in Film and Media Production at the University of Cape Town (UCT) along with majors in English Literature and Philosophy. He studied for a Bachelor of Arts (Honours) Degree in Curatorship through the Mellon Foundation scholarship at the Centre for Curating the Archive at UCT's Michaelis School of Fine Art. While a student he was part of the South African Arts Critics Association mentorship programme and the Highway Africa Future Journalist's programme contributing to various publications.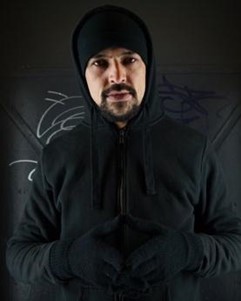 Haroon Gunn-Salie
Haroon Gunn-Salie's multidisciplinary practice draws focus to forms of collaboration in contemporary art based on dialogue and exchange. 
His work has been included in significant exhibitions: New Museum Triennial (2018); Frieze Sculpture, Regents Park (2018); South African Pavilion at La Biennale di Venezia (2015); and 19º Festival de Arte Contemporânea Sesc Videobrasil (2015) and solo exhibitions include Zeitz MOCAA (2021); Mendes Wood DM, Galpão Videobrasil, Museu de Congonhas (2016); and at Goodman Gallery (2015). 
Solo exhibitions include: Line in the Sand (2020–21), Zeitz MOCAA, South Africa; Three Years Running in collaboration with Aline Xavier (2019), Skissernas Museum, Sweden; On the Line (2016), Mendes Wood DM; Agridoce (2016),  Galpão Videobrasil  and Museu  de  Congonhas, Brazil; History after Apartheid (2015), Goodman Gallery, South Africa. In 2022, his site-specific installation Crying for Justice was dug into the ground at the Castle of Good Hope in Cape Town, South Africa.  
He was awarded the SP-Arte/ Videobrasil prize (2016) and the FNB Art Prize (2018). 
Gunn-Salie completed a BA Hons in sculpture at the University of Cape Town's Michaelis School of Fine Art in 2012.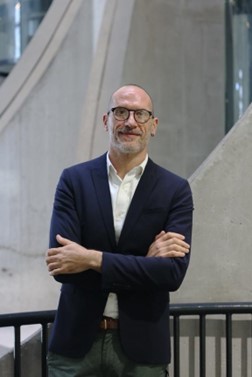 Storm Janse van Rensburg
Storm Janse van Rensburg (b.1972, South Africa) is a curator of contemporary art who has worked in a South African and international context for the past 25 years. He currently serves as Senior Curator and Head of Curatorial Affairs at Zeitz MOCAA. 
He started his career at the Market Theatre Galleries, Johannesburg (1995–1999) and served as curator of the KwaZulu Natal Society of the Arts in Durban (2000–2006). He was a founding member of the Visual Arts Network of South Africa (VANSA) and senior curator at Goodman Gallery Cape Town (2007–2012). He lived and worked in Berlin, Germany (2012–2015) as an independent curator and researcher. He was a fellow of the Academy for Advanced African Studies, University of Bayreuth, Germany (2013–2015). He served as head curator of exhibitions at the Savannah College of Art and Design Museum of Art, Savannah, USA (2015–2019), where he oversaw a robust exhibitions programme. 
He has edited and written for several exhibition catalogues and contributed to African Arts Journal, Art South Africa, Metropolis M, Canvas and Contemporary And magazines, amongst others, and was editor of the monograph Jacob Lawrence: Lines of Influence (2020). He co-edited Home is Where the Art is: Art Own and Made by the People of Cape Town (2021), a 500-page book chronicling the ground-breaking 2020 Zeitz MOCAA exhibition of over 1 600 artists. He is the curator of The Five Continents of All Our Desires by Joël Andrianomearisoa, a site-specific commission for the atrium of Zeitz MOCAA, amongst other significant projects at the institution.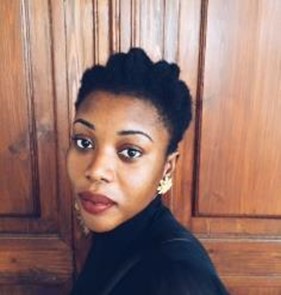 Awa Konaté
Based between London and Copenhagen, Awa Konaté is a curator, art consultant and founder of the platform Culture Art Society (CAS). Her practice makes curatorial interventions within the public and institutional realm, foregrounding archival research and interdisciplinary frameworks of African/diasporic visual culture with a focus on lens-based practices. Konaté has developed and led on a wide range of international exhibitions and programmes for Serpentine Galleries, Barbican, and Kunsthal Charlottenborg, to mention a few. She has taught, presented talks on various panels, and her writings have been published by Third Text, Foam Magazine, Phaidon, Deutsche Börse Photography Foundation Prize 2023 catalogue, and more.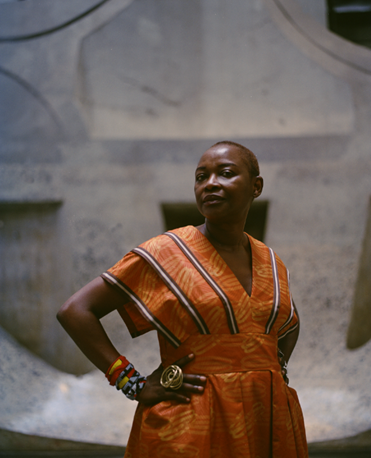 Koyo Kouoh
Koyo Kouoh is the Executive Director and Chief Curator of Zeitz Museum of Contemporary Art Africa (Zeitz MOCAA). Prior to this appointment in May 2019, she was the founding Artistic Director of RAW Material Company, a centre for art, knowledge and society in Dakar, Senegal.
She has organised meaningful and timely exhibitions such as Body Talk: Feminism, Sexuality and the Body in the Works of Six African Women Artists, first shown at Wiels in Brussels, Belgium in 2015. She curated Still (the) Barbarians, 37th EVA International, Ireland's Biennial, in Limerick in 2016 and participated in the 57th Carnegie International in Pittsburgh, Pennsylvania, US, with Dig Where You Stand (2018), a show within a show, drawn from the collections of the Carnegie Museums of Art and Natural History. She was the initiator of the research project Saving Bruce Lee: African and Arab Cinema in the Era of Soviet Cultural Diplomacy, co-curated with Rasha Salti at Garage Museum of Contemporary Art in Moscow, Russia, and Haus der Kulturen der Welt in Berlin, Germany (2015–2018).
Kouoh has a remarkable list of publications under her name, including When We See Us: A Century of Black Figuration in Painting (2022), which accompanied the show by the same title that opened at Zeitz MOCAA in November 2022; Shooting Down Babylon (2022), the first monograph of the work of South African artist Tracey Rose; Breathing Out of School: RAW Académie (2021); Condition Report on Art History in Africa (2020); Word!Word?Word! Issa Samb and The Undecipherable Form (2013); and Condition Report on Building Art Institutions in Africa (2012), to name a few.
She has served as Curator of the Educational and Artistic Programme of 1:54 Contemporary African Art Fair in London, UK and New York, US, from 2013 to 2017 as well as on the curatorial teams for documenta 12 (2007) and documenta 13 (2012). Kouoh is the recipient of the Grand Prix Meret Oppenheim 2020, the Swiss Grand Award for Art that honours achievements in the fields of art, architecture, critique and exhibitions.
During her tenure at Zeitz MOCAA, her curatorial work has been focused on in-depth solo exhibitions by African and African-descent artists. As such, she has organised exhibitions with Otobong Nkanga, Johannes Phokela, Senzeni Marasela, Abdoulaye Konaté, Tracey Rose and Mary Evans. She lives and works alternately in Cape Town, South Africa; Dakar, Senegal; and Basel, Switzerland.
Photo credit: Andile Buka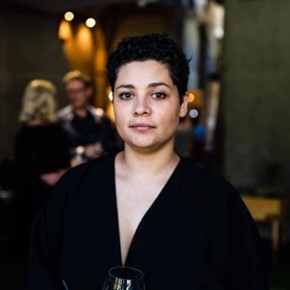 Tammy Langtry
Tammy Langtry works as an independent curator, cultural producer and researcher. Having graduated from the University of the Witwatersrand in 2011, Langtry's curatorial work negotiates South African Art History through urban and familial histories. Much of her exhibition-making practice has considered post-apartheid (no)sense making through memory, psychological theory and cultural activism. She is interested in curatorial practice as cultural synthesis and the bridges between historicized artistic practice and contemporary art necessities. Langtry has worked across a range of industry and institutional spaces to produce exhibitions, arts programming and other kinds of arts infrastructure. 
Langtry has worked as a curator on several independent and institutional curatorial projects, including Waiting for Gebane at Zeitz MOCAA (2020), The Possibility of a Journey at KKNK (2020), Laying Bare: Studio Process at the Museum at Zeitz MOCAA (2019–2020), Why Should I Hesitate: Putting Drawings to Work at Zeitz MOCAA (2019), FreeSpace at Zeitz MOCAA (2018), States of Grace at Zeitz MOCAA (2017), Spatial Relations at Lizamore Gallery (2016), 21BF at the Bag Factory Artist Studios (2014) and Reflections of the Cape mobile exhibition (2014). 
Langtry's current work includes pan-African artistic research through the infrastructure of residencies. She also contributes to other independent research projects within South Africa.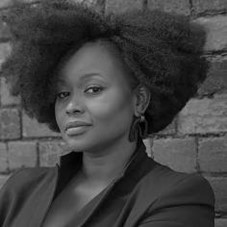 Mpho Matsipa
Mpho Matsipa is an educator, researcher, and curator. Matsipa holds a PhD in Architecture from the University of California, Berkeley, pursued as a Fulbright Scholar. She has taught at The Graduate School of Design at Harvard University, the University of the Witwatersrand, The Cooper Union for Art and Science and Columbia University. She has written critical essays on art and architecture and curated several exhibitions, discursive platforms and experimental architectural research initiatives, including the Venice International Architecture Biennale (2008; 2021); African Mobilities at the Architecture Museum, Pinakothek der Moderne, Munich (2018) (chief curator); African Mobilities podcast?(2018–2020) and Studio-X Johannesburg, South Africa (2014–2016).
Matsipa was previously a researcher at Wits Institute for Social and Economic Research (WiSER); a Loeb Fellow at the Graduate School of Design, Harvard University (2022), and a Chancellor's Fellow at the University of the Witwatersrand, South Africa (2021–2022). 
Her curatorial and research interests are at the intersection of decolonial urban studies, experimental architecture and visual art. Matsipa is an associate curator for the Lubumbashi Biennale, Democratic Republic of Congo (2024).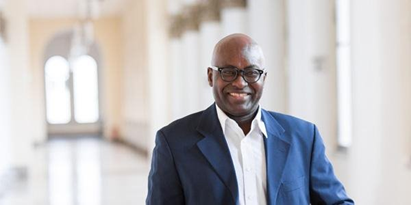 Achille Mbembe
Achille Mbembe is a professor at the Wits Institute for Social and Economic Researcher  (WISER) and at the new Innovation Foundation for Democracy. He was born in Cameroon, obtained his PhD in History at the Sorbonne in Paris in 1989 and a DEA in Political Science at the Institut d'Etudes Politiques (Paris). 
He has also held appointments at Columbia University, the University of Pennsylvania, Duke University, Yale University, and the University of California at Irvine.
He is the recipient of an Honorary Doctorate from the University of Paris VIII (France) and Universite Catholique de Louvain (Belgium). He has also held the Albert the Great Chair at the University of Koln (2019) and was an Honorary Professor at the Jakob Fugger-Zentrum, University of Augsburg (Germany). He has been awarded numerous awards including the 2015 Geswichter Scholl-Preis, the 2018 Gerda Henkel Award and the 2018 Ernst Bloch Award.
A co-founder of Les Ateliers de la pensée de Dakar and a major figure in the emergence of a new wave of French critical theory, he has written extensively on contemporary politics and philosophy, including On the Postcolony (University of California Press, 2001), Critique of Black Reason (Duke University Press, 2016), Necropolitics (Duke University Press, 2019) and Out of the Dark Night. Essays on Decolonization (Columbia University Press, 2020). Originally written in French, his books and numerous articles have been translated into 13 languages. He has an A1 rating from the South African National Research Foundation and is a member of the American Academy of the Arts and Sciences.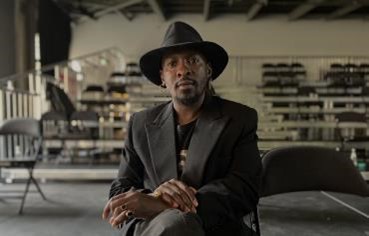 Lemohang Jeremiah Mosese
Lemohang Jeremiah Mosese is a Berlin-based filmmaker and visual artist from
Hlotse, Leriba, Lesotho. A self-taught filmmaker, his feature-length, visual essay film Mother, I Am Suffocating, This is My Last Film About You was selected for Final Cut in Venice, winning six awards. It premiered at the Berlinale Forum in 2019 and continues to be
showcased in film festivals and exhibitions. 
He was one of three filmmakers selected for Biennale Cinema College with his first narrative feature film, This Is Not A Burial, It's A Resurrection, which won over 30 awards, including the Jury Award for Visionary Filmmaking at Sundance Film Festival 2020. It was released and included in the Criterion Collection in 2022. The film garnered critical acclaim, including glowing reviews in the New York Times and the Los Angeles Times. 
Mosese has also worked as a visual artist, creating installations for various distinguished art institutions. His most recent work, a seven-channel video installation, entitled Sculpting God, commissioned by Eye Museum, was shown at several exhibitions, including Eye Film Museum, Amsterdam and Tabakalera International Centre of Contemporary Culture, Donostia/San Sebastián. His four-channel video installation entitled, New God, commissioned by Humboldt Forum, was shown at Dak'Art Biennale 2022. The This Is Not a Burial, It's a Resurrection video installation was showcased as a part of an exhibition at HKW (House of World Cultures), Berlin.
Mosese has served as an official juror for several film festivals, including the Berlin
International Film Festival, the San Sebastian Film Festival and Dok Leipzig. He has been invited to be a guest lecturer for several institutions, including Cambridge University's Masters in Writing for Performance; Netherlands Film Academy's Master's Programme; the German Film and Television Academy, Berlin; and The Konrad Wolf Film University of Babelsberg.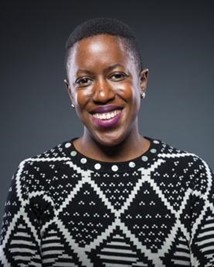 Nontsikelelo Mutiti
Nontsikelelo Mutiti is a Zimbabwean-born visual artist and educator. She is invested in elevating the work and practices of Black peoples, past, present, and future, through a conceptual approach to design, publishing, archiving practices, and peer-to-peer collaborations. 
Mutiti holds a diploma in multimedia art from the Zimbabwe Institute of Vigital Arts, and an MFA from the Yale School of Art, with a concentration in graphic design. She is currently the Director of Graduate Studies for Graphic Design at Yale School of Art and has held academic positions at Zimbabwe Institute of Vigital Arts (ZIVA), SUNY Purchase College, and VCUarts at Virginia Commonwealth University. 
She was also co-founder and artistic director of Black Chalk & Co, a platform for archiving and publishing practices that curates cultural events and fosters collaborative projects with peers located in Harare, Johannesburg, New York, Richmond and other international centres.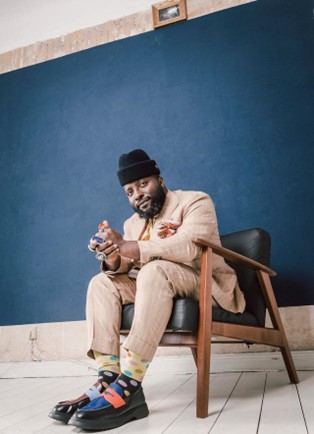 Prof Dr Bonaventure Soh Bejeng Ndikung 
Prof Dr Bonaventure Soh Bejeng Ndikung (born in 1977 in Yaoundé, Cameroon), is a curator, author and biotechnologist. He is the Director and Chief Curator at the Haus der Kulturen der Welt (HKW) in Berlin. He is the founder and was artistic director of SAVVY Contemporary in Berlin (2009–2022), and was the artistic director of sonsbeek 20–24, a quadrennial contemporary art exhibition in Arnhem, the Netherlands.
Ndikung was the curator-at-large for Adam Szymczyk's documenta 14 in Athens, Greece and Kassel, Germany in 2017; a guest curator of the Dak'Art biennale in Dakar, Senegal, in 2018; and the artistic director of the 12th and 13th Bamako Encounters photography biennial in Mali in 2019 and 2022. Together with the Miracle Workers Collective, he curated the Finland Pavilion at the Venice Biennale in 2019 and was a guest professor in curatorial studies and sound art at the Städelschule in Frankfurt.
He was a recipient of the first OCAD University International Curators Residency fellowship in Toronto in 2020 and is currently a professor in the Spatial Strategies MA program at the Weissensee Academy of Art in Berlin. His published works include The Delusions of Care (2021) and An Ongoing-Offcoming Tale: Ruminations on Art, Culture, Politics and Us/Others (2022).
Photo credit: Alexander Steffens/HKW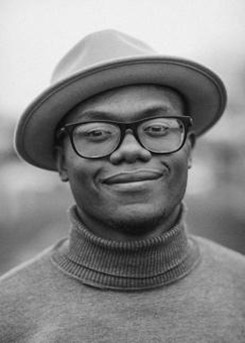 Rémy Ngamije
Rémy Ngamije is a Rwandan-born Namibian writer and photographer. He is the founder, chairperson and artministrator of Doek, an independent arts organisation in Namibia supporting the literary arts. He is also the editor-in-chief of Doek! Literary Magazine, Namibia's first and only literary magazine, and the founder of the Bank Windhoek Doek Literary Awards and the Doek Literary Festival.
His debut novel The Eternal Audience Of One was first published in South Africa by Blackbird Books and is available worldwide from Scout Press (S&S). In 2022 it was honoured with a Special Mention at the African Union's inaugural Grand Prix Panafricain De Litterature and won the first African Literary Award from the Museum of the African Diaspora. He won the Africa Regional Prize of the 2021 Commonwealth Short Story Prize. He was shortlisted for the AKO Caine Prize for African Writing in 2020 and 2021 and was longlisted and shortlisted for the 2020 and 2021 Afritondo Short Story Prizes respectively. In 2019 he was shortlisted for Best Original Fiction by Stack Magazines.
His work has appeared in The Johannesburg Review of Books, American Chordata, Columbia Journal, Lolwe, LitHub, Granta, One Story and many other publications.
More of his writing can be read on his website: remythequill.com
Photo credit: Abantu Book Festival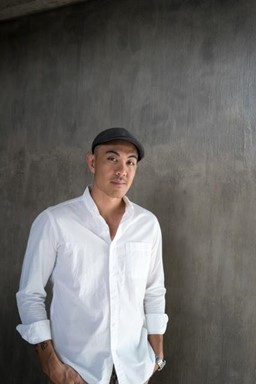 Tu?n Andrew Nguy?n 
Tu?n Andrew Nguy?n's work explores the power of storytelling through video and sculpture. He was born in Saigon in 1976 and lives and works in Ho Chi Minh City. In 1979, he and his family emigrated to the United States as refugees. Nguyen received his BA from the University of California, Irvine, and his MFA from The California Institute of the Arts. Nguyen is a founding member of The Propeller Group, an entity that positions itself between a fake advertising company and an art collective. Accolades for the group include the main prize at the 2015 Internationale Kurzfilmtage Winterthur and a Creative Capital award. Radiant Remembrance, the artist's first solo museum exhibition in the US, is on view at the New Museum, New York, until 17 September 2023. Nguy?n has also been the subject of recent solo presentations at the Centre for Contemporary Arts Glasgow, UK, and Marabouparken Konsthall, Stockholm (both 2023). 
His videos and films have been included in major international festivals, biennials, and exhibitions including the 12th Berlin Biennale, Berlin, Germany; Manifesta 14, Prishtina, Kosovo; Aichi Triennale, Aichi Prefecture, Japan; Biennale de Dakar, Dakar, Senegal (all 2022); Asian Art Biennial, National Taiwan Museum of Fine Arts, Taipei, Taiwan (2021); Manifesta 13, Marseille, France (2020); Sharjah Architecture Triennial, Sharjah, UAE; Soft Power, SFMoMA, San Francisco, CA; 2019 Sharjah Biennial, Sharjah, UAE (all 2019); 2017 Whitney Biennial, New York, NY (2017); the 55th International Short Film Festival, Oberhausen, Germany (2009); 8th NHK Asian Film Festival, Tokyo, Japan (2007); 18th Singapore International Film Festival (2005) and 4th Bangkok Experimental Film Festival, Bangkok, Thailand (2005). 
Nguy?n's work is included in the permanent collections of institutions including Carré d'Art, Nîmes, France; Queensland Art Gallery, Brisbane; SFMoMA, San Francisco, CA; Philadelphia Museum of Art, Philadelphia, PA; Museum of Modern Art, New York, NY; Solomon R Guggenheim Museum, New York, NY; Brooklyn Museum of Art, Brooklyn, NY, and the Whitney Museum of American Art, New York, NY.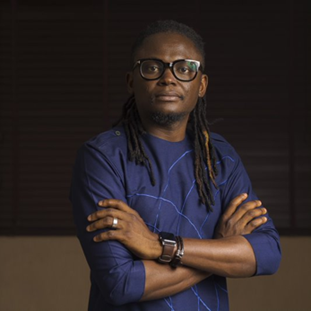 Emeka Okereke 
Emeka Okereke is a Nigerian visual artist, writer, filmmaker and DJ who lives and works between Lagos and Berlin, moving from one to the other on a frequent basis. A past member of the renowned Nigerian photography collective Depth of Field (DOF), he holds a degree from the Ecole Nationale Supérieure des Beaux Arts de Paris and has exhibited in biennales and art festivals in cities across the world, notably Lagos, Bamako, Cape Town, London, Berlin, Bayreuth, Frankfurt, Nuremberg, Brussels, Johannesburg, New York, Washington, Barcelona, Seville, Madrid and Paris.?
In 2015, his work was exhibited at the 56th Venice Biennale, in the context of an installation titled A Trans-African Worldspace.?Okereke is the founder and artistic director of?Invisible Borders Trans-African Project. He is also the founder and host of the?Nkata Podcast Station. He has served as guest lecturer for several art platforms and learning institutions, notably Hartford University's MFA program in photography,?the?Summer Academy of Fine Arts, Salzburg, Austria and Sandberg Institut, Amsterdam.?In 2018, Okereke was conferred France's prestigious insignia of Chevalier dans l'Ordre des Arts et Lettres (Knight in the Order of Arts and Letters) by the Ministry of Culture of France in recognition of his contribution to the discourse on art in Africa, France, and the world at large.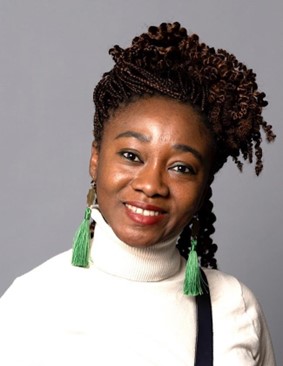 Bukola Oyebode 
Bukola Oyebode is an art writer, editor and publisher living in Amsterdam. She is the founder and lead editor at TSA Art Magazine, publishing online and in print about contemporary art from Africa and its diasporas. She also contributes to other publications and curatorial projects. She was guest editor for Intense Art Magazine's Nigeria Issue dedicated to women artists in Nigeria and co-editor of the Norwegian biennial MOMENTUM 12 publication. In addition, she edited Tracings of Time and Place (2023), the first artist book of German-Nigerian artist Ngozi Schommers. Oyebode is interested in artistic practices and discourse concerned with sensorial experience, somatic communication, and the relation between humans and human interaction with their environment. She has been recognised as one of the women shaping Nigerian visual arts and listed in 'Apollo 40 Under 40 Africa' as one of 40 Africans whose work reflects the vitality and variety of the contemporary arts in Africa.  
Photo credit: Sander Stoepker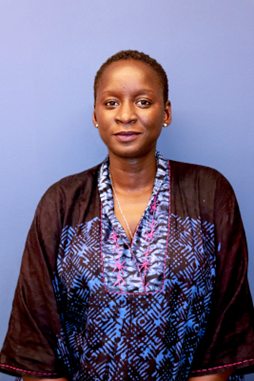 Marie Hélène Pereira
Marie Hélène Pereira is a cultural practitioner and Senior Curator (Performative Practices) at Haus der Kulturen der Welt in Berlin. She is profoundly interested in histories of migrations and politics of identity. Previously she was part of the artistic team of the 12th Berlin Biennale, 2022; member of RAW Material Company in Dakar since its inception in 2011 and its director of programmes from 2019–22; and co-curated a guest section of the 13th edition of the Dakar Biennale of Contemporary African Art, 2018.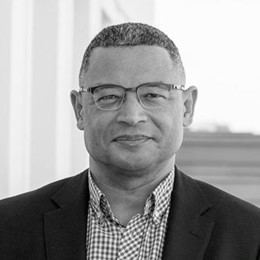 Edgar Pieterse
Professor Edgar Pieterse is founding director of the African Centre for Cities (ACC) at the University of Cape Town. His research and teaching explore urban imaginaries, alternative futures, sustainable urban infrastructure, place-making, public cultures, responsive design and adaptive governance systems. He publishes different kinds of text, curates exhibitions, as well as difficult conversations about pressing urban problems. He has published two books, City Futures (Zed, 2008) and New Urban Worlds (Polity, 2017, with AbdouMaliq Simone), as well as nine co-edited books, dealing with a wide-ranging set of topics related to contemporary urbanism and place-making. Current research is focused on a major distributed exhibition, Emergence, as well as exploratory work on the tenets of sustainable infrastructure systems in low-income contexts. This focus is tied into a definitional exploration of city-level innovation ecosystems in Africa. He also leads the African Mayoral Leadership Initiative (AMALI).
Zahia Rahmani
The Algerian-born academic and author Zahia Rahmani is one of France's leading art historians and writers of fiction, memoirs and cultural criticism. She is the author of a literary trilogy published by Sabine Wespieser Editions, dedicated to contemporary figures of so-called banished people: Moze (2003); 'Musulman' roman (2005); France, récit d'une enfance (2006). In the US, France, Story of Childhood was published by Yale University Press in 2016, and 'Muslim' A Novel  by Deep Vellum Publishing in 2019. This book received  the Albertine Book Prize 2020.
The French Ministry of Culture named Rahmani Chevalier of Arts and Letters and as a member of the College of the Diversity. As an art historian, Rahmani is Director of the Research Program on Art and Globalization at the French National Institute of the History of Art (INHA, Paris), an interdisciplinary program that focuses on contemporary art practices in a globalized world and links many networks in France and abroad. She curated Made in Algeria: Genealogy of a Territory, a large exhibition of colonial cartography, high and popular visual culture, and contemporary art at the Museum of European and Mediterranean Civilisations (MuCEM), Marseille in 2016. She founded at INHA, Global Art Prospective, a collective of young researchers and actors within the artistic scene who are specialists in non-European territorial and cultural spaces. In the fall of 2016, she joined NYU Gallatin's Global Faculty-in-Residence. Previously exhibited at the Dhaka Art Summit (2020) and the NYU Gallatin Gallery, Seismography of Struggle: Towards a Global History of Critical and Cultural Journals (INHA, Paris, 2017; RAW Material Company, Dakar; Kulte Gallery, Rabat; FID/la compagnie, Marseille, 2018), is an international traveling display resulting in GAP/INHA programs curated by Rahmani. This audiovisual installation will be presented in 2022 at the Macba and the 58th Carnegie International in Pittsburg.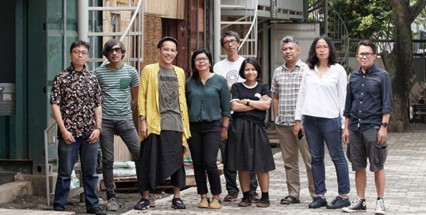 ruangrupa
ruangrupa is a Jakarta-based collective established in 2000. It is a non-profit organisation that strives to support the idea of art within urban and cultural contexts by involving artists and other disciplines, such as social sciences, politics, technology, media, etc, to give critical observation and views towards Indonesian urban contemporary issues. ruangrupa also produce collaborative works in the form of art projects, such as exhibitions, festivals, art labs, workshops, research, as well as books, magazines and online-journal publications.
As an artists' collective, ruangrupa has been involved in many collaborative and exchange projects, including participating in big exhibitions such as Gwangju Biennale (2002 & 2018), Istanbul Biennial (2005), Asia Pacific Triennial of Contemporary Art (Brisbane, 2012), Singapore Biennale (2011), São Paulo Biennial (2014), Aichi Triennale (Nagoya, 2016) and Cosmopolis at Centre Pompidou, Paris (2017). In 2016, ruangrupa curated TRANSaction: Sonsbeek in Arnhem, NL. The collective served as the Artistic Director for documenta fifteen in Kassel (2022).
Photo credit: Gudskuljin Panji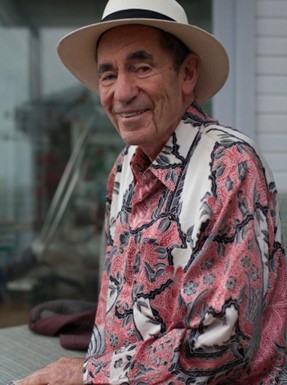 Albie Sachs
Albie Sachs is a South African activist and a former judge of the Constitutional Court of South Africa (1994–2009). Sachs went into exile in England, where he completed a PhD from Sussex University. When he returned to South Africa from exile, he served as a member of the Constitutional Committee and the National Executive of the African National Congress. Sachs played a pivotal role in the 1990 democratic negotiations and was appointed to the Constitutional Court in 1994 by former President Nelson Mandela. He was also central to the formation of the 1996 post-apartheid Constitution. 
Sachs is the author of a number of books, including Stephanie on Trial (1968), The Jail Diary of Albie Sachs (1996), Soft Vengeance of a Freedom Fighter (1990), The Strange Alchemy of Life and Law (2009) and We, the People: Insights Of An Activist Judge (2016). In addition, Sachs has received numerous accolades over the years for his writing. He received the Alan Paton Award for both Soft Vengeance (1991) and The Strange Alchemy of Life and Law (2010). The Jail Diary of Albie Sachs (1978) was dramatised by David Edgar for the Royal Shakespeare Company and televised by the BBC.
In 2022, George and Amal Clooney, co-founders of The Clooney Foundation for Justice, launched he Albie Awards, designed to honour courageous defenders of justice across the globe. The Awards were named in Sachs's honour and he received a Lifetime Achievement award.
Rasha Salti
Rasha Salti is a researcher, writer and curator of art and film. She is based in Berlin.
Photo credit: Christoph Terhechte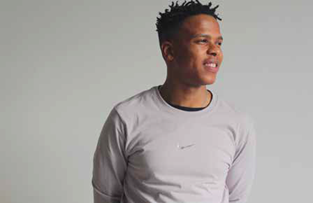 Phokeng Setai
Phokeng Setai is a writer, researcher and curator with a Master's degree cum laude in Sociology from the University of the Free State, in a programme called The Narrative Study of Lives. Setai's credentials include residencies at Raw Material Company and participation in the Independent Curators International, where he refined his curatorial practice and gained exposure to the latest trends in the field. He has also worked as a research assistant at Zeitz MOCAA and is currently awaiting the results of his PhD from examiners. In April 2023, Setai joined the Norval Foundation Art Museum as a curator.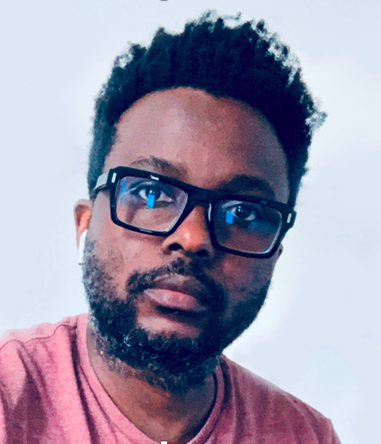 Tau Tavengwa
Tau Tavengwa is the co-founder, curator and editor of Cityscapes, a hybrid annual publication that showcases different ideas, and narratives on the built environment and cities globally from Africa, Latin America, and South Asia perspectives. 
Tavengwa is a Loeb Fellow at the Harvard Graduate School of Design (2018), an Aspen Global Leadership Fellow, a Research Fellow in Advanced Visualization at Max Planck Institute (2019–2023), and a Visiting Fellow at the London School of Economics' LSE Cities from 2020–22. He is also the Curator-at-Large at the African Centre for Cities at the University of Cape Town and was curator of the 2022 Lisbon Architecture Triennale's Multiplicity exhibition and is a jury member of the Venice Architecture Biennale 2024. With Edgar Pieterse, he is a co-founder of the CS Collective.
He has a background in architecture, museum design, art, and architecture publishing. Over the past 12 years, he has focused on urban issues, producing multiple exhibitions, publications, books, events, and films. He has curated many exhibitions on art, architecture, and design, focusing on the complex nature of life in cities
He was a guest curator at the Rotterdam Architecture Biennale (IABR2016; The Next Economy) and has contributed to various exhibitions, including the Chicago Architecture Biennale and Vitra's Making Africa exhibition. As part of his work with the African Centre for Cities, Tavengwa has led multiple book projects, including Counter-Currents and Rogue Urbanism.
Additionally, he has been a creative director for Art (South) Africa Magazine. He is the co-founder and founding editor of Snapped Magazine, a quarterly publication that showcases emerging photographers from the African continent. Before these roles, Tavengwa was a creative director and concept designer on the Cradle of Mankind's Maropeng Museum experience centre in Johannesburg and a concept designer on the De Beers Big Hole Diamond Museum in Kimberley, South Africa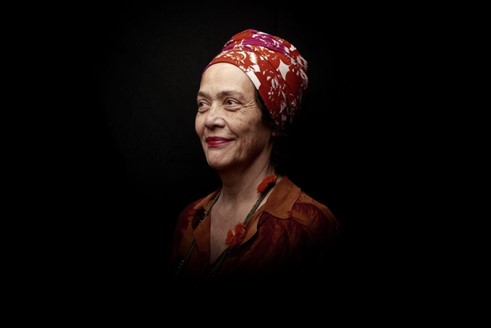 Françoise Vergès 
Françoise Vergès is a political theorist, an antiracist and decolonial feminist, an activist, and a public educator. She has written extensively on the afterlives of slavery, South-South solidarities, the decolonisation of the public space and of the museum, Aimé Césaire, Frantz Fanon, decolonial feminism, the circulation of textiles, ideas and tastes, neoliberalism and the economy of predation.
A co-founder of the non-profit Decolonize the Arts (Paris, 2015–2020), she convenes L'Atelier a workshop cum public performance with artists and activists of colour, contributes to The Nomad Colony created by artist Kader Attia and organises decolonial visits in museums. 
Recent publications: Programme de désordre absolu. Décoloniser le musée (2023), A Feminist Theory of Violence. A Decolonial Perspective (2022), De la violence coloniale dans l'espace public (2021), A Decolonial Feminism (2020), Resolutely Black. Conversations with Aimé Césaire (2019), The Wombs of Women: Race, Capital, Feminism (2020).
Photo credit: Cyrille Choupas