Due to unforeseen circumstances, we have had to postpone session 5 in our When We See Us Webinar Series titled Creolization and Syncretism: To Whom Do 'We' Belong? set to take place online on Tuesday, 31 January at 6:30 PM SAST. We will confirm the new date as soon as possible.
This parallel discursive programme provides theoretical framing for our recently launched, landmark exhibition, When We See Us: A Century of Black Figuration in Painting. The session's speakers include Brazilian philosopher, artist and academic, Denise Ferreira da Silva, Ph.D. (Canada) and architect and curator, Paula Nascimento (Angola). The conversation will be guided by sociocultural anthropologist, Dominique Somda, a Junior Research Fellow at the Institute of Humanities in Africa (HUMA) at the University of Cape Town (UCT) – a partner institution collaborating with Zeitz MOCAA on this series.
Conceived by Zeitz MOCAA in collaboration with the Institute for Humanities in Africa (HUMA) at the University of Cape Town (UCT), the When We See Us webinar series is part of a larger project that comprises a major exhibition of the same name as well as an extensive publication. When We See Us will attempt to unveil the deeper historic contexts and networks of a complex and underrepresented genealogy that stems from African and Black modernities and spans several generations from the early 20th century to the present. To watch previous episodes, please click here. For the full schedule of webinars, visit our website. 
Zeitz MOCAA's curatorial and exhibition programming is generously supported by Gucci.
Cost: The series is free and takes place via Zoom. No registration is required.

Participating Speakers:
Denise Ferreira da Silva, PhD (Canada)
Denise Ferreira da Silva is a professor and the Director of the Institute for Gender, Race, Sexuality and Social Justice at the University of British Columbia in Vancouver. She is also a visiting professor at the School of Law at Birkbeck, University of London. After obtaining a Bachelor of Arts (BA) in Social Sciences from the Universidade Federal do Rio de Janeiro in 1984, Ferreira da Silva received a PhD in Sociology from the University of Pittsburgh in 1999. Between 1999 and 2010, she was Associate Professor at UC San Diego where she served as the Director of the Latin American Studies Programme, the Director of Brazilian Studies and Associate Director of the Centre for Iberian and Latin American Studies; she also served as the Vice Chair, Director of Undergraduate Studies and Director of Graduate Studies at the Ethnic Studies department. Ferreira da Silva has also been a visiting associate professor at the University of Southern California, California, from 2006 to 2007.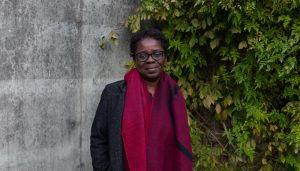 Paula Nascimento (Angola)
Paula Nascimento is an architect and independent curator with degrees from the Architectural Association School of Architecture and the LSB University in London. She collaborated with architecture studios in Oporto and London before founding Beyond Entropy Africa with Stefano Pansera, a research-based studio that operated in architecture-urbanism-visual arts and geopolitics and was active between 2011 and 2016. Nascimento has also been a consultant on various projects, including the Angola Pavilion for Expo Milano 2015 and Expo Dubai 2020, and often collaborates with different artist institutions and collectives, both on the African continent and internationally. Between 2012 and 2020, she was a founding and active member of Colectivo Pés Descalços, a Luanda-based multi-disciplinary collective that develops projects in the cultural field. Since 2019, Nascimento has been the curator of the African Galleries at Arco Lisbon. Currently, she is the Chair of the Artistic Committee at Nesr Art Foundation, a member of the Advisory Board of Hangar Center for Artistic Research, an Associate Curator of the VII Lubumbashi Biennale and a recipient of the 2022 Okwui Enwezor Fellowship Research Grant from the Independent Curators International (ICI).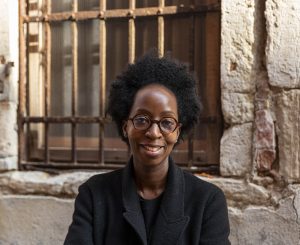 Dominique Somda (Burkino Faso/France)
Dominique Somda is a Junior Research Fellow at the Institute for Humanities in Africa (HUMA) at the University of Cape Town (UCT). A socio-cultural anthropologist, she received a PhD in Anthropology from the University of Paris West Nanterre in France. She taught anthropology as a visiting professor at the University of Pennsylvania and Reed College (United States) and was a travelling faculty member with the study abroad programmes IHP Cities and IHP Human Rights. As a postdoctoral researcher, she held visiting positions at the Fondation des Maisons de Sciences de l'Homme in Paris and the London School of Economics. Her work focuses on how inequality — or conversely, egalitarianism — emerges through everyday practices, a thematic interest that has also led her to engage with the anthropology of slavery, democracy, Christianity, and feminist and post-colonial studies. Her regional focus is Africa and, more specifically, Madagascar and Benin. At HUMA, she explores the ethics of artificial intelligence (AI) and the digital transition in healthcare systems.