What are the social and territorial markers of African identity? Who is a person of African descent?  And how might we reconstitute African identity outside of settler colonial imaginations?
In this session, scholars and artists think through constructions of identity, interrogating the socio-historical precedents of what it means to be African and the plurality of experiences and contestations that produce polyvocal understandings of identity among African people.
Drawing from Achille Mbembe's Critique of Black Reason (2013) and a conceptualisation of blackness as "a collection of voices, pronouncements, discourses, forms of knowledge, commentary, and nonsense, whose object is things or people "of African origin," we question the positioning of African identity amidst entanglements with western imperialism and colonialism. This session complicates both continental and trans-diasporic perceptions of blackness as a racial construct and probes the implications of rigid social identifiers such as citizenship and ethnicity in the establishment of a so-called "African-ness."
Conceived by Zeitz MOCAA in collaboration with the Institute for Humanities in Africa (HUMA) at the University of Cape Town (UCT), the When We See Us webinar series is part of a larger project that comprises a major exhibition of the same name as well as an extensive publication. When We See Us will attempt to unveil the deeper historic contexts and networks of a complex and underrepresented genealogy that stems from African and Black modernities and spans several generations from the early 20th century to the present. To watch previous episodes, please click here. For the full schedule of webinars, visit our website. 
Zeitz MOCAA's curatorial and exhibition programming is generously supported by Gucci.
Date & Time:
Tuesday, 29 August 2023
6.30 PM SAST
Cost: The series is free and takes place via Zoom. No registration is required.
Webinar Link: https://us06web.zoom.us/j/88378717647 or click here.
Meet the Speakers:
Dr Omar Kholeif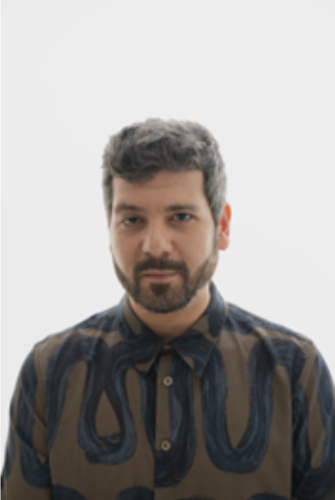 Image courtesy of artPost21
Dr Omar Kholeif is an artist and author; a curator and university professor; a broadcaster and platform-starter, who currently serves as Director of Collections and Senior Curator at Sharjah Art Foundation, UAE. The author or co-author of over 40 books, their most recent volume is the critically acclaimed bestseller, Internet_Art: From the Birth of the Web to the Rise of NFTs published by Phaidon in 2023. Dr Kholeif has curated more than 70 exhibitions, many staged while in senior curatorial positions at museums, biennials, and festivals including, MCA Chicago; FACT Liverpool; Cornerhouse, Manchester; the ICA, the Whitechapel Gallery, and SPACE, London, to name a few. They have served as a curator of the Sharjah and Liverpool biennials, as well as Curator of the Cyprus Pavilion at the 56th Venice Biennale, which took place in Italy, Cyprus and Egypt; this was followed by Time, Forward! at the 58th Venice Biennale. In 2012, Kholeif founded artPost21 (www.artpost21.com), a not-for-profit agency that supports creativity at the margins of society—exploring intersections at the nexus of art, technology, and social justice. They are the founder and commissioning editor of imagine/otherwise published by Sternberg Press, a project that ventures into the lives of under-represented figures through the prospect of 'female worlding'. They can be contacted through their website, www.omarkholeif.com.
Dr. Portia Malatjie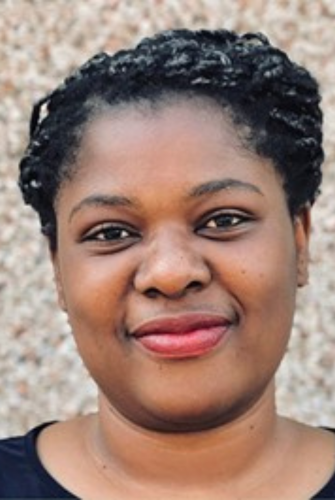 Dr. Portia Malatjie is a curator and Senior Lecturer in Visual Cultures at the University of Cape Town's Michaelis School of Fine Art. She is Adjunct Curator of Africa and African Diaspora at the Hyundai Tate Research Centre: Transnational at Tate Modern (London) and holds a PhD in Visual Cultures from Goldsmiths University of London (2020). Malatjie was Associate Lecturer of Visual Cultures at Goldsmiths (2017 – 2019), and lecturer in History of Art and Visual Cultures at Rhodes University (2012 – 2013).
She has published in peer-reviewed journals and exhibition catalogues, including Third Text, the 2018 Berlin Biennale catalogue, the 2019 Venice Biennale's South African Pavilion catalogue, Artforum, and London-based journal Afterall. Her essay, "Curative Curation: Black Women Curators as Restorative Agents" will appear in the Edinburgh University Press's The Edinburgh Companion to Curatorial Futures (edited by Bridget Crone and Bassam El Baroni). Her text, "Ritual, Song and Spirituality as Radical Healing Praxes in the Work of Dineo Seshee Bopape" is part of the Whitechapel/MIT Press book, Health. She has presented conference papers at the National Women's Scholar Association in Atlanta (2018, USA), University of Glasgow (2017, UK), Bayreuth University (2016, Germany) and College Art Association (2014, 2017 and 2023, New York and Chicago). Malatjie was Head Curator of Brundyn+ Gallery, Cape Town (2013 – 2015); Director of the AVA Gallery, Cape Town (2015); and curator at Tiwani Contemporary, London (2017 – 2018).
She has served as a board member of the Visual Arts Task Team (South African Department of Visual Cultures), VANSA and IZIKO National Art Gallery. Her curated exhibitions include Batlhaping Ba Re! Mmakgabo Mapula Helen Sebidi (2018), Trade Winds: Yinka Shonibare CBE (2019, co-curated with Owen Martin) and When Rain Clouds Gather: Black South African Women Artists, 1940 – 2000 (2022, co-curated with Nontobeko Ntombela) at Norval Foundation in Cape Town, as well as Ecologies of Elsewhere (co-curated with Dr. Chandra Frank) at the Cincinnati Contemporary Art Centre. She is a 2021 American Council of Learned Society's African Humanities Fellow, a 2022 NRF Black Academic Advancement Programme fellow, as well as a UCT Emerging Researcher Award 2023 recipient. Her visual cultural and curatorial research explores African conceptions of Blackness through the intersection of sound, spirituality and Black Feminist Thought.
Omar Berrada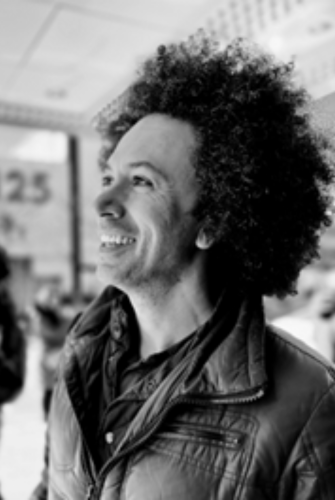 Image courtesy of Ilze Wolff
Omar Berrada is a writer, curator, and translator whose work focuses on the politics of translation and intergenerational transmission. He is the author of the poetry collection Clonal Hum (2020), and the editor or co-editor of several books, including The Africans, on racial dynamics in North Africa (2016); La Septième Porte, a posthumous history of Moroccan cinema by Ahmed Bouanani (2020); and Another Room to Live In: 15 Arab Poets in Translation (forthcoming, 2023). His writing was included in numerous exhibition catalogs, magazines and anthologies, including Frieze, Bidoun, Asymptote, The University of California Book of North African Literature, and Poetic Justice: An Anthology of Contemporary Moroccan Poetry. He currently lives in New York.
Berry Bickle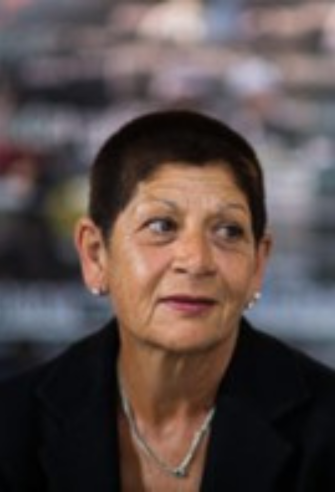 Image Credit: Alamy Stock Photo
Berry Bickle was born in Bulawayo, Zimbabwe, in 1959. Having studied Fine Art at the Durban University of Technology (DUT) Bickle went on to complete a postgraduate degree, majoring in painting. Ever since, she has worked in a diverse range of mediums. These include installation; video; ceramics; contemporary dance and photography. With the latter two, she has worked in urban spaces in order to analyse contemporary histories and the archival as subjects of her work.
Collaboration; the act of writing (or rewriting); and the manipulation of both archival and personal material are central components of Bickle's practice. Here the processes of printing, scratching, and burning fragments of text create layered translations that become surfaces through which to consider processes of personal and collective memory. Questions of race, geo-politics, power, and psychological violence are foregrounded through an examination of text, history, and memory. In doing so, Bickle draws our attention to the existence of alternate stories, those buried beneath the weight of dominant narratives, and the consequences of their subsequent erasure.
Bickle's work has been exhibited extensively across the globe, participating in biennales from Havana (Cuba) and Venice (Italy) through to Dakar (Senegal); Johannesburg (South Africa); and Bamako (Mali). Her work was also included in Simon Njami's renowned travelling exhibition 'Africa Remix' from 2004 to 2007. Bickle has recently returned to Zimbabwe after living in Maputo for fifteen years.
Storm Janse van Rensburg (Moderator)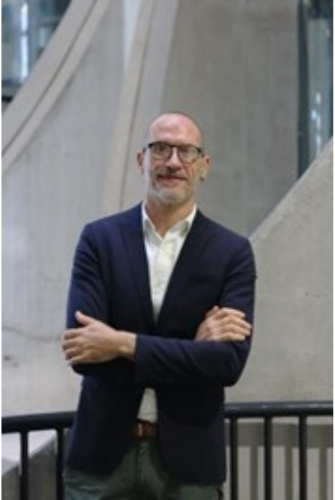 Storm Janse van Rensburg (b.1972, South Africa) is a curator of contemporary art who has worked in a South African and international context for the past 25 years. He currently serves as Senior Curator and Head of Curatorial Affairs at Zeitz MOCAA.
He started his career at the Market Theatre Galleries, Johannesburg (1995–1999) and served as curator of the KwaZulu Natal Society of the Arts in Durban (2000–2006). He was a founding member of the Visual Arts Network of South Africa (VANSA) and senior curator at Goodman Gallery Cape Town (2007–2012). He lived and worked in Berlin, Germany (2012–2015) as an independent curator and researcher. He was a fellow of the Academy for Advanced African Studies, University of Bayreuth, Germany (2013–2015). He served as head curator of exhibitions at the Savannah College of Art and Design Museum of Art, Savannah, USA (2015–2019), where he oversaw a robust exhibitions programme.
He has edited and written for several exhibition catalogues and contributed to African Arts Journal, Art South Africa, Metropolis M, Canvas and Contemporary And magazines, amongst others, and was editor of the monograph Jacob Lawrence: Lines of Influence (2020). He co-edited Home is Where the Art Is: Art Owned and Made by the People of Cape Town (2021), a 500-page book chronicling the ground-breaking 2020 Zeitz MOCAA exhibition of over 1 600 artists. He is the curator of The Five Continents of All Our Desires by Joël Andrianomearisoa, a site-specific commission for the atrium of Zeitz MOCAA, amongst other significant projects at the institution.