Zeitz Museum of Contemporary Art Africa (Zeitz MOCAA) welcomes five fellows from across the African continent to participate in the second year of the Zeitz MOCAA & University of the Western Cape (UWC) Museum Fellowship Programme. The pan-African fellowship programme aims to contribute towards a redefinition of curatorial practice and art history scholarship on contemporary art discourse from the continent and is supported by the Andrew W. Mellon Foundation. 
The programme endeavours to foster knowledge production around curatorial practice, arts administration and heritage management by exposing fellows to museum practice facilitated by Zeitz MOCAA senior staff. While obtaining work experience within the museum's departments of Curatorial, Collection Management, Art Education and Institutional Advancement, fellows are further trained in contemporary art scholarship with a rigorous academic syllabus that incorporates museums, heritage and contemporary visual theory at the University of the Western Cape's Department of History and Centre for Humanities Research (CHR). On completion of the 12-month programme, the fellows will achieve a BA Honours degree from the University.
The 2023 cohort includes Mozambican architect and urban planner Ana Raquel de Jesus Machava; fine arts graduates Bulelwa Lomusa Kunene from Eswatini and Evaan Jason Ferreira from South Africa; educator Mona Eshraghi Hakimi from Malawi; and visual anthropology graduate Pauline Buhlebenkosi Ndhlovu from Namibia. 
Follow @zeitzmocaa on social media to track the journey of the 2023 Zeitz MOCAA & University of the Western Cape (UWC) Museum Fellows. The 2023 Zeitz MOCAA & University of the Western Cape (UWC) Museum Fellowship Programme is generously supported by the Andrew W. Mellon Foundation.
MEET THE FELLOWS
Ana Raquel de Jesus Machava (Mozambique)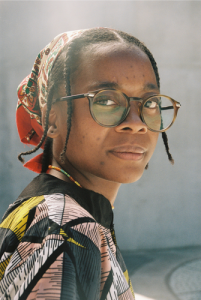 Ana Raquel de Jesus Machava is an architect and urban planner based in Maputo, Mozambique. Machava holds a particular interest in the intersection between youth, the arts and cities, with the aim of producing knowledge through artistic urban interventions. Their interests in publishing and exhibition creation are consolidated in WAITHOOD magazine, a project they founded to allow their and fellow artists a means to continue exploring their common practices and different interests. Machava's work is therefore committed to capturing the different ways in which many young people — no longer teenagers but also not considered adults by various political and social indicators — have used their creativity to cope with this difficult time of their lives, characterised by informality, improvisation and experimentation. The term 'waithood' means a period of stagnation; a period that has become a defining aspect of, in particular, African youth, despite the youth not succumbing to passive waiting for political and social situations to change in their favour. Machava has experienced the power of public interventions — which, when referencing African youth, Mozambican anthropologist Alcinda Howana describes as a means to "discover, invent and create new ways of being and interacting with society" (2014) — through her involvement with numerous artistic projects in Maputo; Johannesburg, South Africa; Madrid, Spain; and Eswatini. As the Executive Director of the Maputo Cinema Festival, which designs temporary cinema rooms in abandoned spaces across the city of Maputo, Machava intuitively learnt the different dynamics of teamwork and how these can be utilised to ensure a multidisciplinary approach to directing young creatives, project management and producing job opportunities for other artists.
Bulelwa Lomusa Kunene (Eswatini)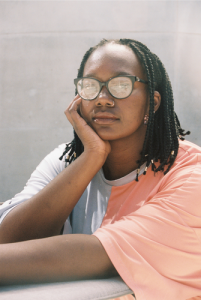 Bulelwa Lomusa Kunene is a Fine Arts graduate from the Ringling College of Art and Design in Florida, United States, who aims to use her knowledge and skills to contribute to the growing creative sector in her home country, Eswatini. During her undergraduate years, she collaboratively proposed and realised two group exhibitions at SPAACES Gallery in Sarasota and Morean Arts Center in St. Petersburg, both situated in Florida, United States, which became a catalyst for her interest in working with other artists and creatives and fuelled her passion for collaborative and community-based approaches to curatorship. Kunene has experience working in gallery spaces and at art and culture festivals. As an intern at Yebo! Art Gallery, she had the opportunity to speak at design workshops aimed at equipping rural Swazi women with the necessary skills to thrive in the underdeveloped handicraft sector. She furthermore conceptualised, curated and installed a show on the relationship between feminism and environmental rights in the context of Eswatini. As the Head of Department for the Bring Your Fire Zone at the MTN Bushfire Festival in 2022, she curated and honed her skills in community organisation, liaising with mural artists and nine partner organisations to develop a space with socially engaged activations.
Evaan Jason Ferreira (South Africa)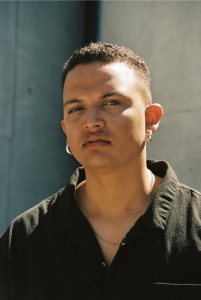 Evaan Jason Ferreira is a South African creative freelancer, collaborator, artistic director and head designer at Fag Media NPC (Fmedia), which he co-founded in 2022. Ferreira is a graduate of Rhodes University School of Fine Arts, where he completed both his Bachelor of Fine Arts (2018, with distinction) and Master of Fine Arts (2021). Fmedia seeks to cultivate, create, curate and celebrate Queer South African voices, narratives and creative interventions in both print and digital formats. Ferreira's academic interests can be summarised in three broad categories — Nostalgia, Memory and Objects; Queer Film; and Gender Studies — with much of his research being self-reflective while simultaneously investigating the gaps that exist in South Africa's histories of Queer representation and the ways in which LGBTQI+ individuals and creatives are supported. In 2021, Ferreira became a temporary lecturer of Fine Art Practice at Rhodes University, where he engaged hands-on with tertiary education, including departmental processes, arts-based education and course coordination. Prior to this appointment, he was employed as a teaching assistant in the Fine Art Practice department and a tutor in the Art History & Visual Culture department, both at Rhodes University. Ferreira has also worked for the National Arts Festival, an annual festival of performing arts held in Grahamstown South Africa, since 2016.
Mona Eshraghi Hakimi (Malawi)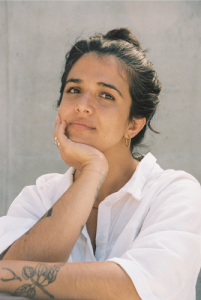 Mona Eshraghi Hakimi is an academic and educator who hails from Malawi. Hakimi first developed an interest in heritage and museum studies while working with the Archives and Public Culture Research Initiative at the University of Cape Town (UCT) in South Africa, where conversations around 'unsettling' the archives piqued her interest in thinking beyond the abstract into museum practice. She hopes to enhance engagement with art and archives, further amplifying the histories they contain and the futures they conjure. Hakimi has worked at the African Leadership Academy in Johannesburg, South Africa, as well as at Lagos Open Culture in Lilongwe, Malawi. As a Humanities teacher at the African Leadership Academy, she planned and facilitated lessons for core courses in the Writing and Rhetoric and African Studies departments, and designed curricula for two second-year electives, Decolonising Education and Africa Through the Lens. She furthermore piloted the digitisation of the National Archives of Malawi for public accessibility and sustainability, co-edited Lomathinda: Rose Chibambo Speaks by Dr Tima Lipenga and edited Music in Malawi by Dr John Lwanda.
Pauline Buhlebenkosi (Buhle) Ndhlovu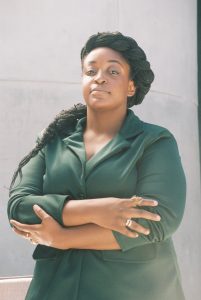 2023 Zeitz MOCAA & University of the Western Cape Museum Fellow Pauline Buhlebenkosi Ndhlovu is a writer, visual anthropologist and curator. Born in Harare, Zimbabwe, Ndhlovu migrated to Namibia at the age of five, where she has since lived and worked. Her work focuses primarily on exploring the interconnected affective registers associated with sensory experience. Through her writing and occasional image-making, she explores how words, images, sounds and silences articulate different kinds of knowledge. Thematically, Ndhlovu's work explores Black representation and Black interiority, focusing specifically on the ways in which the themes of land, migration, memory, healing and time cut across these concepts. In 2022, as a Chevening Scholar, Ndhlovu obtained a Master's in Visual Anthropology from the Granada Centre for Visual Anthropology at the University of Machester in England. For her final MA project, she worked with Namibian scholar, artist and theatre practitioner Nashilongweshipwe Mushaandja to film one of his performances, 'Dance of the Rubber Tree'. Most recently, in November 2022, Ndhlovu participated in the Invisible Borders' 'Whispers from the Wilderness' trans-African road trip around the Okavango Delta. Throughout the border crossings between Botswana and Namibia, and back again, Ndhlovu took the time to consider the onboarding of the senses she experienced for the duration of the trip. In the writing and images produced in response to this sensorial encounter, Ndlhovu attempts to archive something of the stretching, splitting and opening of the senses she experienced. Between thinking, making and writing, Ndhlovu enjoys brewing tea, watching films and experimenting with the best ways to fry potato chips.
Image credit: Mikhailia Petersen, courtesy of Zeitz MOCAA