Join Zeitz MOCAA for the Symposium titled 'The Poetics and Politics of Archival Practice' and Book Launch of Zeitz MOCAA's latest publication, Radical Solidarity: A Reader on Saturday, 5 August 2023. The Symposium and Book Launch accompany the opening of a new season of exhibitions at the museum – Past Disquiet and Seismography of Struggle: Towards a Global History of Critical and Cultural Journals – on Thursday, 3 August.
Symposium: 'The Poetics and Politics of Archival Practice'
Presenters include Seismography of Struggle and Past Disquiet authors Zahia Rahmani, Kristine Khouri, Rasha Salti, as well as Koni Benson, Historian, Organiser & Educator – Revolutionary Papers, Lecturer in the Department of History, University of the Western Cape (UWC); Buhle Ngaba, Actor and Writer – Fellow in the New Archival Visions Programme, Centre for Humanities Research (UWC); George Mahashe, Photographer, Artist, Researcher, Lecturer at Michaelis School of Fine Arts, Artist-in-Residence at Centre for Curating the Archive, University of Cape Town (UCT); and Amogelang Maledu, interdisciplinary art practitioner and Researcher at Creative Knowledge Resources, an initiative of the National Research Foundation and UCT.
Zeitz MOCAA's curatorial and educational programming is generously supported by Gucci and the Mellon Foundation.
Symposium: 'The Poetics and Politics of Archival Practice'
Date: Saturday, 5 August 2023
Time: 10 am
Venue: Level 6 Mountain Side
R230 per entry or free with annual museum membership (from R290 pp)
Book HERE to attend the Symposium and Book Launch
Meet the Speakers

Zahia Rahmani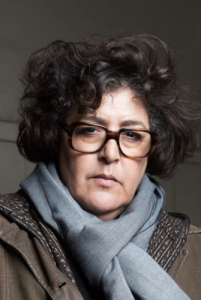 Photo credit: Sebastien Dolidon
The Algerian-born academic and author Zahia Rahmani is one of France's leading art historians and writers of fiction, memoirs, and cultural criticism. As an art historian, Rahmani is Director of the Research Program on Art and Globalization at the French National Institute of the History of Art (INHA, Paris), an interdisciplinary program that focuses on contemporary art practices in a globalized world and it links many networks in France and abroad.
Kristine Khouri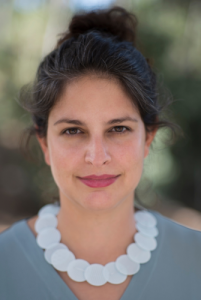 Photo credit: Belal Hibri
Kristine Khouri is an independent researcher and writer whose research interests focus on the history of arts circulation and infrastructure in the Arab world, and archival practices and dissemination. Khouri is a member of the board of the Arab Image Foundation, Beirut.
Rasha Salti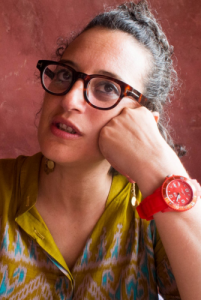 Photo credit: Christoph Terhechte
Rasha Salti is a writer, researcher, and curator of art and film living and working between Beirut and Berlin.
Together, Khouri and Salti are cofounders of the History of Arab Modernities in the Visual Arts Study Group, a research platform focused around the social history of art in the Arab world. They co-authored the essay "Beirut's Musée Imaginaire: The promise of modernity in the age of mechanical reproduction." Their current project, Past Disquiet, is a long-term research project which began in 2008 and was transformed into a documentary and archival exhibition. Khouri and Salti are the coeditors of the forthcoming publication, Past Disquiet: Artists, International Solidarity, and Museums in Exile published by the Museum of Modern Art in Warsaw (2018).
Koni Benson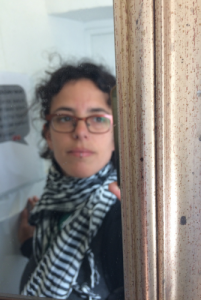 Koni Benson is an historian, organiser, and educator. She is a lecturer in the Department of History at the University of the Western Cape (UWC). Her research focuses on collective interventions in histories of contested development and the mobilisation, demobilisation, and remobilisation of struggle history in Southern Africa's past and present. Benson is a co-convenor of Revolutionary Papers, a transnational research collaboration exploring anti-colonial periodicals from across the Global South which has remarkable resonance with Zahia Rahmani's Seismography of Struggle.
Buhle Ngaba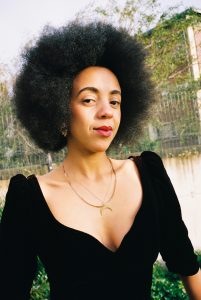 Buhle Ngaba is a multi-award winning South African actor, writer, and speaker. Her research and performance interests include developing new thought processes around the role of storytelling and creativity in unearthing and amplifying African women's voices from the archive; to inspire new narratives and push the boundaries of performance. Currently, she is researching and curating "The Southern Women's Archive", an extensive collection of photos, personal letters, journals, books, essays, manuscripts, internal correspondence and minutes of women's meetings from across the world inherited from her great-aunt Ruth Mompati, one of the first woman soldiers of Umkhonto WeSizwe and founding member of the Federation of South African Women established in 1954.
George Mahashe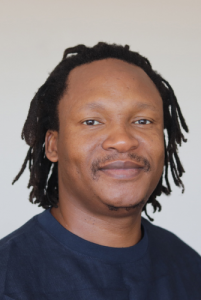 George Mahashe operates within the wider field of photography, particularly at the intersection of anthropology, archives and artistic practice. Mahashe holds a PhD in Fine Art from the University of Cape Town where he lectures as part of the Michaelis School of Fine Art. His research interest focuses on Limpopo Province's Balobedu people (and their constitutionally neglected language), whose use of mythology and rumour evaded colonial manipulation and representation practices in innovative ways. He is particularly drawn to the idea of a camera obscura as a relief from photography's difficulty to escape from European representation practices.
Amogelang Maledu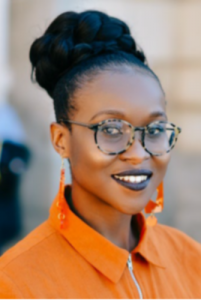 Amogelang Maledu is an interdisciplinary art practitioner who developed her critical theoretical background in visual and cultural studies by creating a specific link with art criticism and archival research. Her research interests include (re)reading archives and colonial collections in contemporaneous ways. Maledu is a team member of Creative Knowledge Resources and has worked with the public arts festival hosted by UCT's Institute for Creative Arts (ICA) and Iziko South African National Gallery. She is a sitting member on UCT's Works of Art Committee, which is responsible for the art curation and acquisitions of the university, and served as the curatorial assistant for the South African Pavilion at the 58th Venice Biennale, 2019. Currently she is a sessional lecturer and convenor at UCT's Art History Department.
Download the Symposium programme HERE.
Book Launch – Radical Solidarity: A Reader
Urgent. Steady. Connected. Defiant. Rooted. Inventive. Collaborative. Radical Solidarity: A Reader brings together the ideas and projects of some of the world's most active and inspiring radical thinkers, artists and activists committed to fostering the arts from Africa and its diaspora.
The publication emerges from the proceedings of the Radical Solidarity Summit, a week-long online gathering hosted by Zeitz MOCAA in September 2020, during the COVID-19 pandemic, with the intention to not only address the urgent issues of this moment, but to explore the alternative futures, and possibilities that can be forged in the cultural field through acts of radical solidarity. Edited by Tandazani Dhlakama, Alexandra Dodd, Tammy Langtry and Storm Janse van Rensburg, it retains the conversational, intimate nature of the online gathering, whilst honouring the urgency and complexity of its subject matter.
Designed by Yvon Langué and Soukaina Aboulaoula of the design duo Untitled, this Reader gives collective voice to the historical and philosophical root system of Zeitz MOCAA as a contemporary pan- and diasporic African art institution at the leading edge of global contemporary art practice and discourse. 
Koyo Kouoh, Executive Director and Chief Curator, Zeitz MOCAA stated of the summit and subsequent reader, 'Many associate the term "radical" with extreme reforms that shift the fundamental nature of things, while the word "solidarity" brings to mind fellowship, unity and shared convictions amongst people. However, radicality does not always need to be loud and extreme. The silent, sotto and steady defiance of any given state of affairs can be just as radical as the loudest protest.'  
Achille Mbembe, philosopher, political theorist and public intellectual stated during the summit that; '…we cannot wait. It is urgent, it has to be done, and it has to be done now. It has to be done in pursuit of life, with the purpose of extending bonds of life and bonds of gain and bonds of mutual protection and reciprocity. That is how I understand the concept of radical solidarity that you have asked us to think about.'
With contributions by blaxTARLINES KUMASI, Diana Campbell Betancourt, Nadia Davids, Tandazani Dhlakama, Abdul Dube, Frieda Ekotto, Sakhisiswe Gcina, Haroon Gunn-Salie, Storm Janse van Rensburg, Koyo Kouoh, Awa Konaté, Tammy Langtry, Mpho Matsipa, Achille Mbembe, Lemohang Jeremiah Mosese, Nontsikelelo Mutiti, Bonaventure Soh Bejeng Ndikung, Rémy Ngamije, Tuan Andrew Nguyen, Emeka Okereke, Bukola Oyebode, Marie Helene Pereira, Edgar Pieterse, Zahia Rahmani, ruangrupa, Albie Sachs, Rasha Salti, Phokeng Setai, Tau Tavengwa, and Françoise Vergès.
Zeitz MOCAA's curatorial and educational programming is generously supported by Gucci and the Mellon Foundation.
Book Launch: Radical Solidarity: A Reader
Date: Saturday, 5 August 2023
Time: 4 pm
Venue: Level 6 Mountain Side
Included in purchase of Symposium ticket at R230 per entry or free with annual museum membership (from R290 pp)
Book HERE to attend the Symposium and Book Launch
Meet the Editors

Tandazani Dhlakama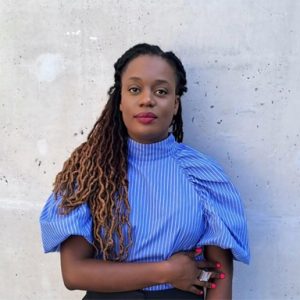 Editorial & Contributor
Tandazani Dhlakama is a Curator at Zeitz MOCAA where she has facilitated the development and launch of the Zeitz MOCAA & University of the Western Cape (UWC) Museum Fellowship Programme; co-curated the landmark exhibition When We See Us: A Century of Black Figuration in Painting (2022); collaborated on Shooting Down Babylon (2022); and curated Five Bhobh: Painting at the End of an Era (2018). She has also contributed editorially to the major publications that accompanied these exhibitions.
Alexandra Dodd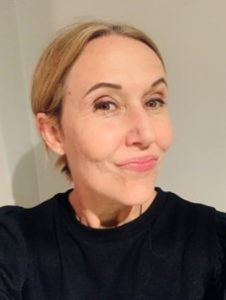 Editorial & Content Editing
Alexandra Dodd is a writer and editor whose work takes shape at the interface between visual, literary and archival cultures. As a writer, she has contributed texts to numerous art books. As an editor, she specialises in genre-crossing books with an essayistic, social-documentary heft exploring themes like embodiment, memoir and the retrieval of lost histories. Amongst others, she is co-editor of Home Is Where the Art Is: Art Owned and Made by the People of Cape Town (Zeitz MOCAA, 2021).
Tammy Langtry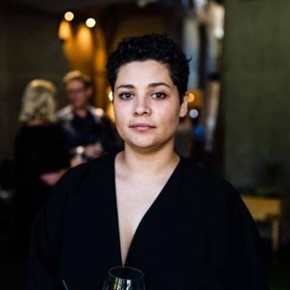 Editorial & Contributor
Tammy Langtry works as an independent curator, cultural producer and researcher. Langtry has worked as a curator on several independent and institutional curatorial projects, including Waiting for Gebane at Zeitz MOCAA (2020), Laying Bare: Studio Process at the Museum at Zeitz MOCAA (2019–2020), Why Should I Hesitate: Putting Drawings to Work at Zeitz MOCAA (2019), FreeSpace at Zeitz MOCAA (2018), and States of Grace at Zeitz MOCAA (2017).
Storm Janse van Rensburg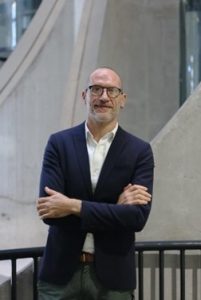 Editorial & Contributor
Storm Janse van Rensburg (b.1972, South Africa) is a curator of contemporary art who has worked in a South African and international context for the past 25 years. He currently serves as Senior Curator and Head of Curatorial Affairs at Zeitz MOCAA. He has edited and written for several exhibition catalogues and contributed to African Arts Journal, Art South Africa, Metropolis M, Canvas and Contemporary And magazines, amongst others, and was editor of the monograph Jacob Lawrence: Lines of Influence (2020).
The Contributors
Contributor Biographies
Find out more about the Contributors HERE.
Saturday, 5 August
10 am | Symposium: 'The Poetics and Politics of Archival Practice'
4 pm | Book Launch: Radical Solidarity: A Reader
Venue: Level 6 Mountain Side
R230 per entry or free with annual museum membership (from R290 pp)
Book HERE to attend the Symposium and Book Launch