Join us for this panel discussion which brings together artists whose work is part of the When We See Us: A Century of Black Figuration in Painting exhibition, to probe their thoughts on the continuum of painting Black figuration: the form, the subjects and its genealogies. 
The title of this panel discussion references Luis Meque, a Mozambican-born painter, who from age 20 lived and practiced in Zimbabwe until he passed away in 1998. This panel will explore what it means to be a Black painter concerned with Black life experiences and depicting them through the medium of painting. 
When We See Us: A Century of Black Figuration in Painting explores Black self-representation and celebrates global Black subjectivities and Black consciousness from Pan-African and pan diasporic perspectives.  The exhibition places a focus on painting, specifically works produced from the 1920s to the present. 
Date and time: 
Saturday, 26 August 2023
10.30 am
Venue: Scheryn Arena, level 0, Zeitz MOCAA 
Cost: 
R230 per entry or free with annual museum membership (from R290 pp).
To attend the Panel Discussion, book your seat HERE.
Membership available HERE.
Meet the Speakers:
Zandile Tshabalala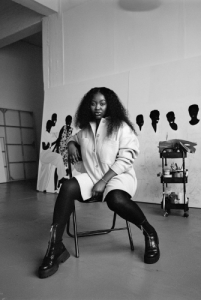 Photo credit: Andile Buka
b. Soweto, South Africa, 1999 Tshabalala studied at the University of the Witwatersrand, Johannesburg, and is based in Soweto. She challenges the peripheral role of Black women in art history by depicting them in stock settings such as artists' studios and landscapes, inserting them into the canon that marginalized or rejected them outright. She acknowledges her debt to Kerry James Marshall, Nandipha Mntambo and Henri Rousseau, who influence her practice. Her first solo show took place at ADA Contemporary Art Gallery in Accra, Ghana. 
Sphephelo Mnguni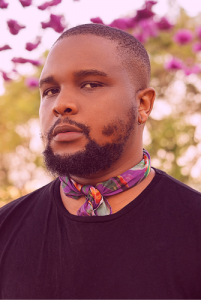 b. Durban, South Africa, 1992
Mnguni is a Durban University of Technology BFA graduate (2016), and an artist of growing renown. His bold portraits of Black subjects extend beyond cultural stereotypes, influenced by the inequalities observed and experienced in his daily life, and by discourses of Blackness in South Africa and the African diaspora. Mnguni has participated in exhibitions both in South Africa and abroad, most recently in New York at the Ross Sutton Gallery in 2020 and 2021. 
Richard Mudariki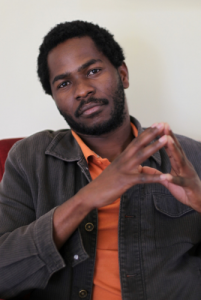 b. Seke, Zimbabwe, 1985
Mudariki learned to paint at Gallery Delta in Harare, and graduated from Midlands State University. His practice ranges from the satirical reinterpretation of iconic scenes from Western classical art to critiquing sociopolitical developments in his homeland and beyond. He is currently based in Cape Town, South Africa, and his colourful works include humans, animals, technology and infrastructure. He co-founded the artHARARE contemporary art fair, and his work has been shown in Zimbabwe and South Africa, including in Zeitz MOCAA's Five Bhobh exhibition (2018–19).